Reportage photo
Eurovision 2019 backstage : lighting behind the stage
Behind the stage of the Eurovision 2019 song contest, the crews backstage: lighting, pyrotechnics, special effects. Stage construction to lighting design.
The stage Eurovision 2019 features the highest resolution backing LED screen in the history of the song contest:
36 metres wide,
12 metres tall,
12 vertical screens that rotate 180 degrees.
These vertical screens allow light through from the back of the stage.
Back wall of light and LED screen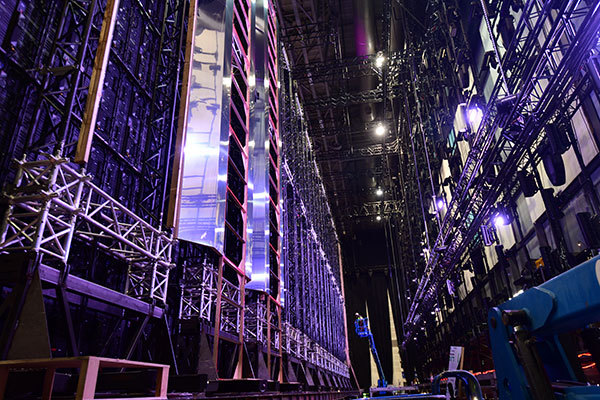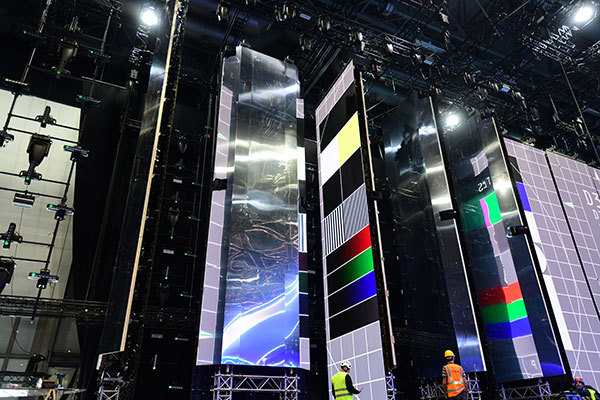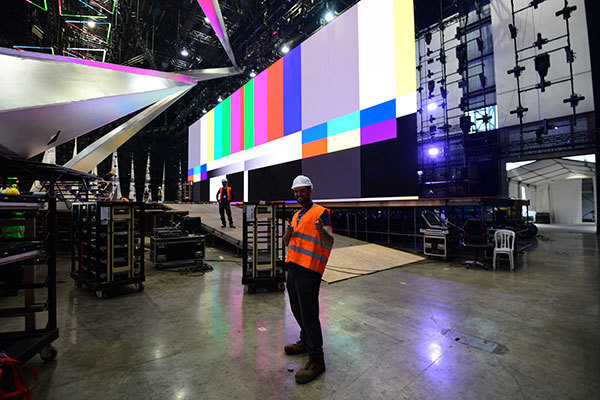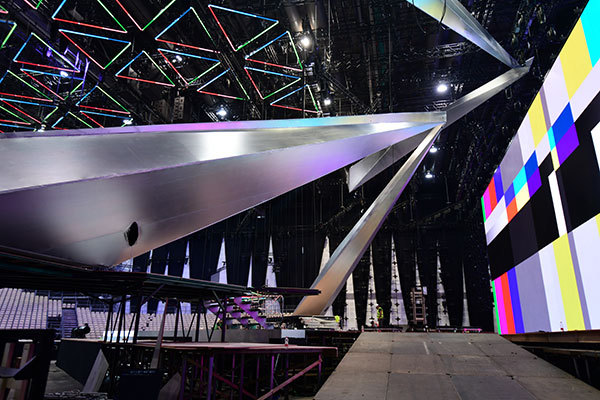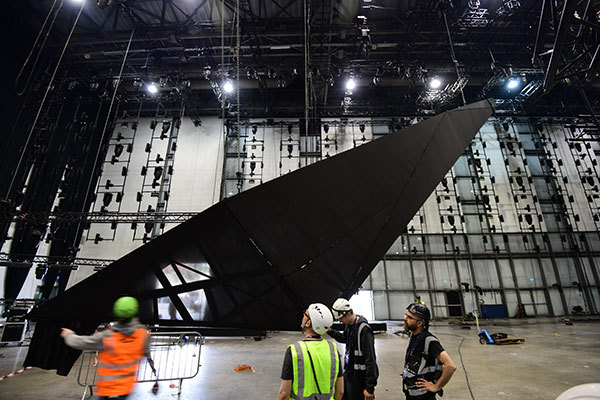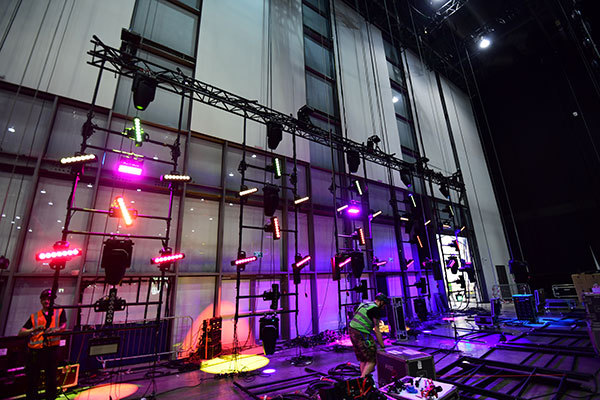 Lighting design studio : WYSIWYG
R42 Update 1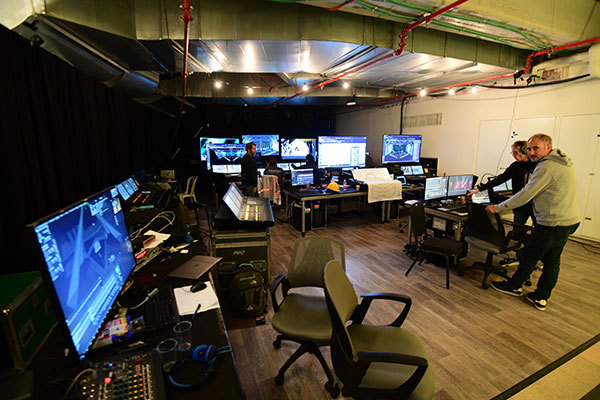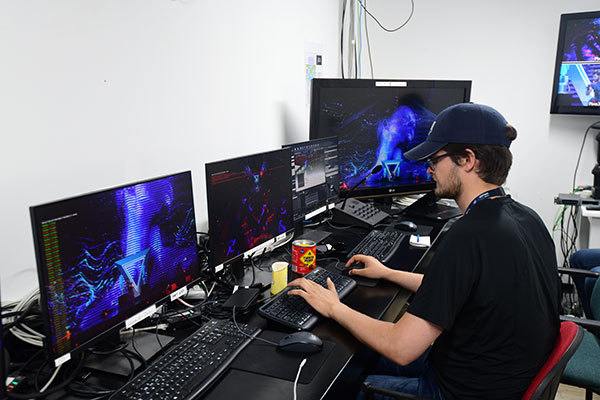 2100 lighting fixtures
80 kilometres of cable is used for the stage lighting alone
100 000€ saving in diesel by using LED powered lights
11 lighting desks to run lighting
120 000 control parameters
250 active DMX universes
24 remote controlled Followspots operated with the Litecom Spotdrive system
527 Ayrton Magic Blade on the backwall
24 days of pre-programming for the lighting designer and their operators
30 people to run lighting operations in show mode
2 991 main power circuit breakers for lights
80 024 meters of cable for lighting alone
20 frames per second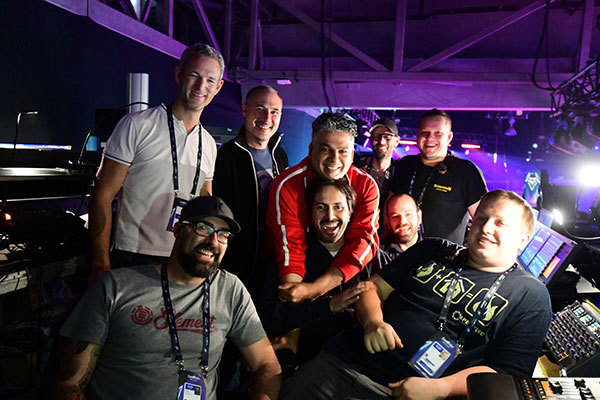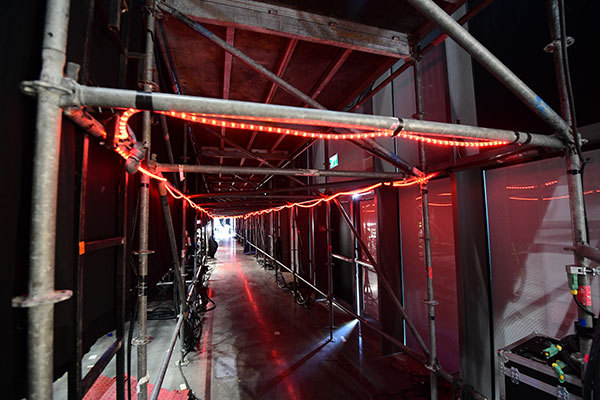 Prism and ceiling triangles construction
The stage :
250 metres squared in size,
12 meter long runways with bridges that connect them to the main stage.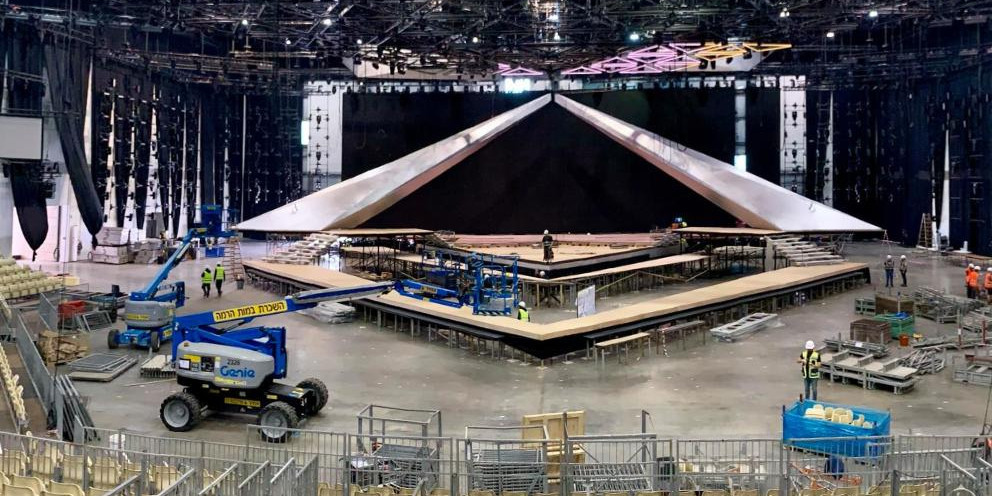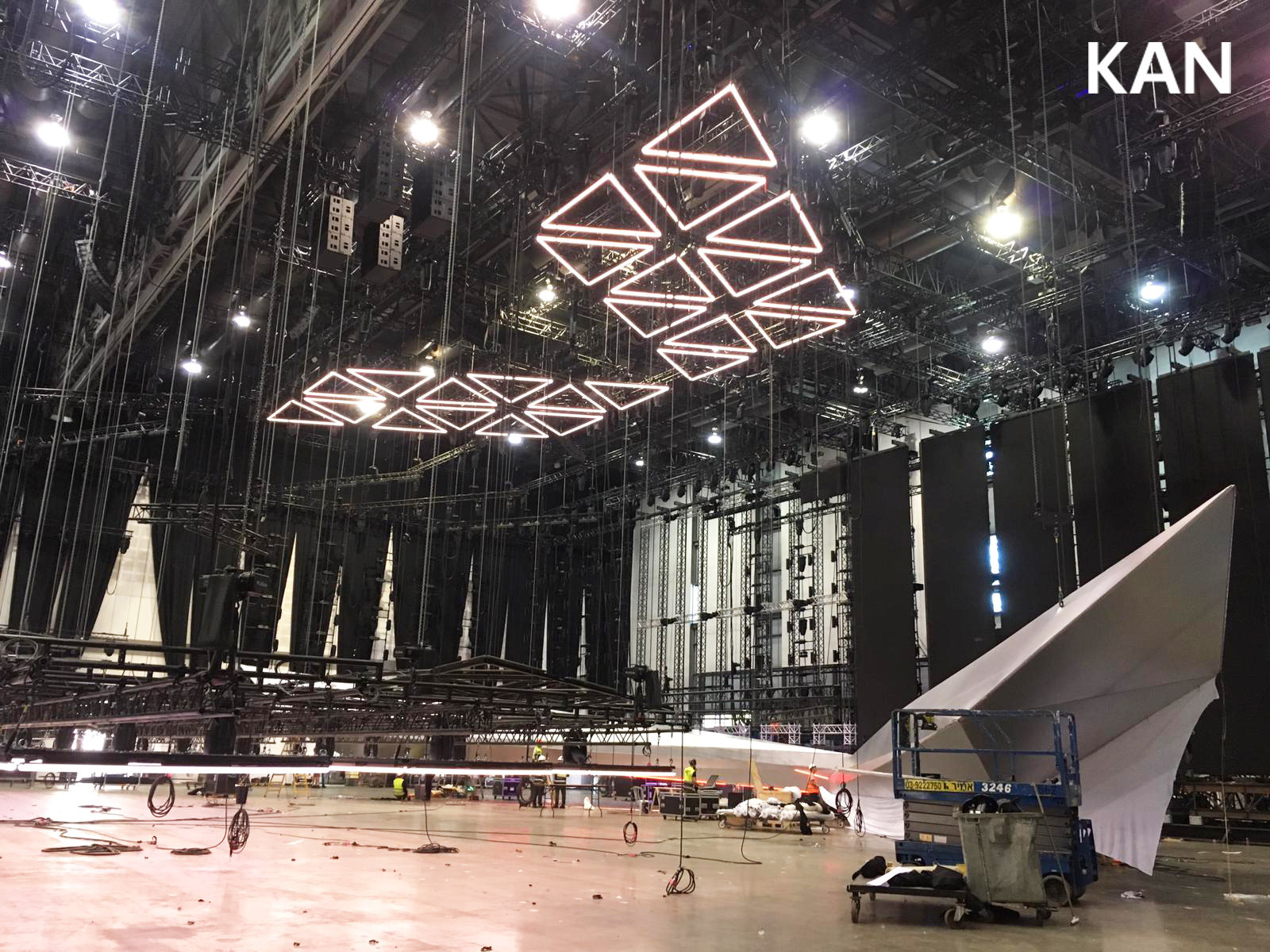 130 LED triangles in the overhead lighting structure.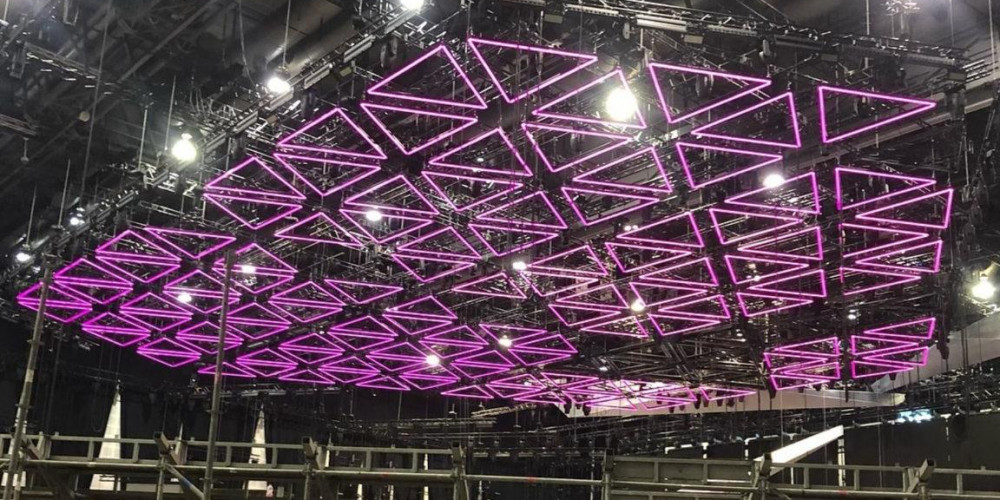 These triangles allow the flags of each country to appear before each performance.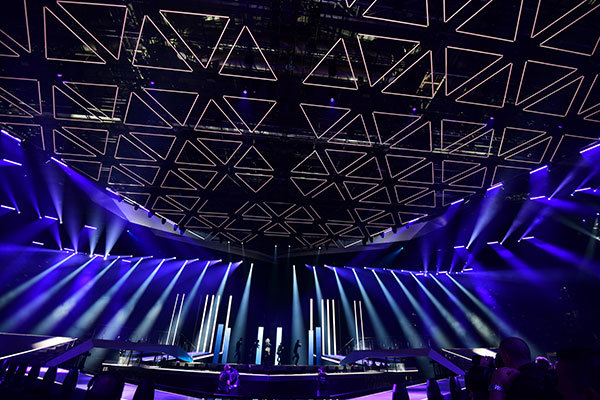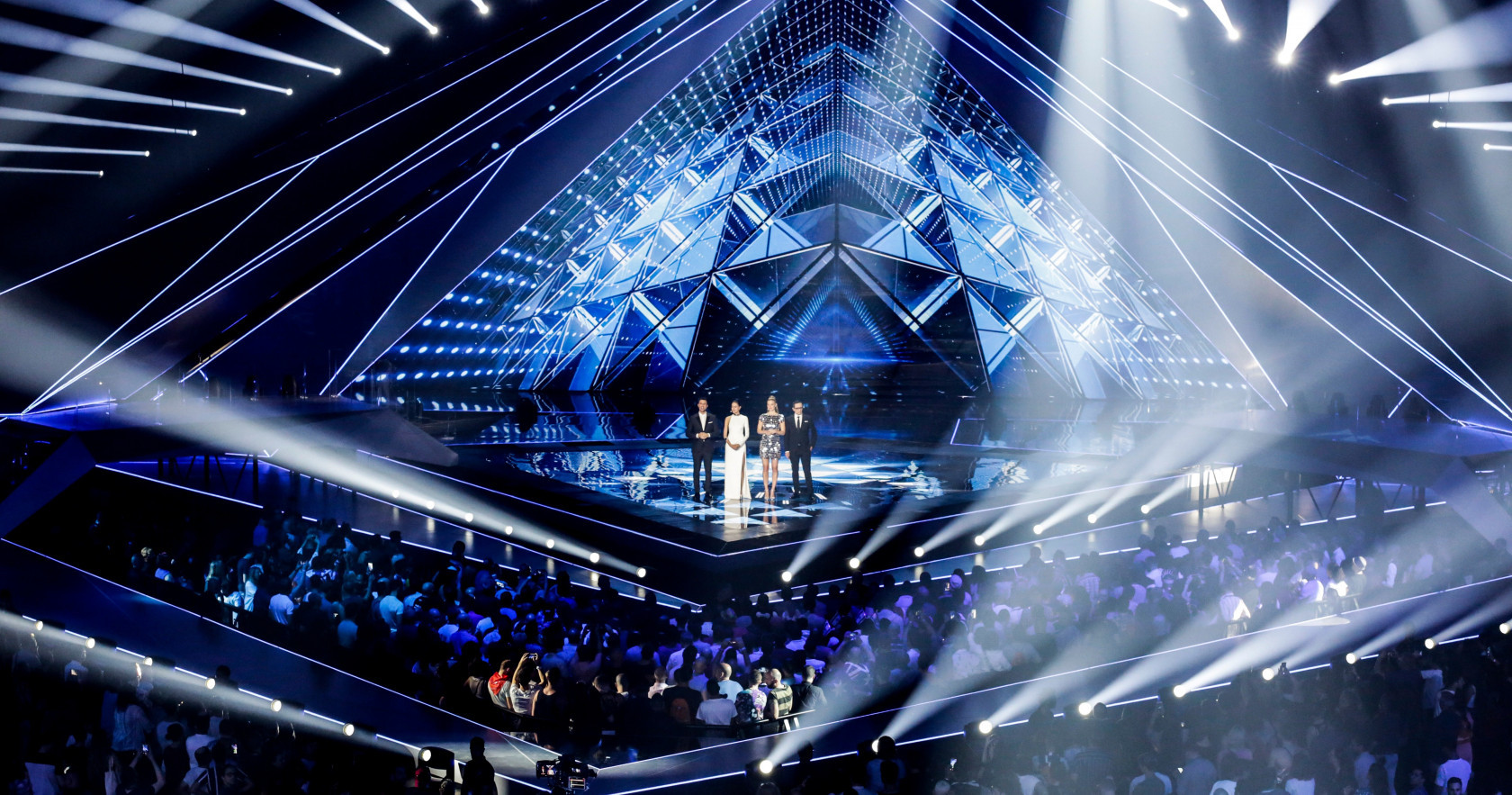 Behind the stage : the crew
30 crew members and stage management on the ground of the stage.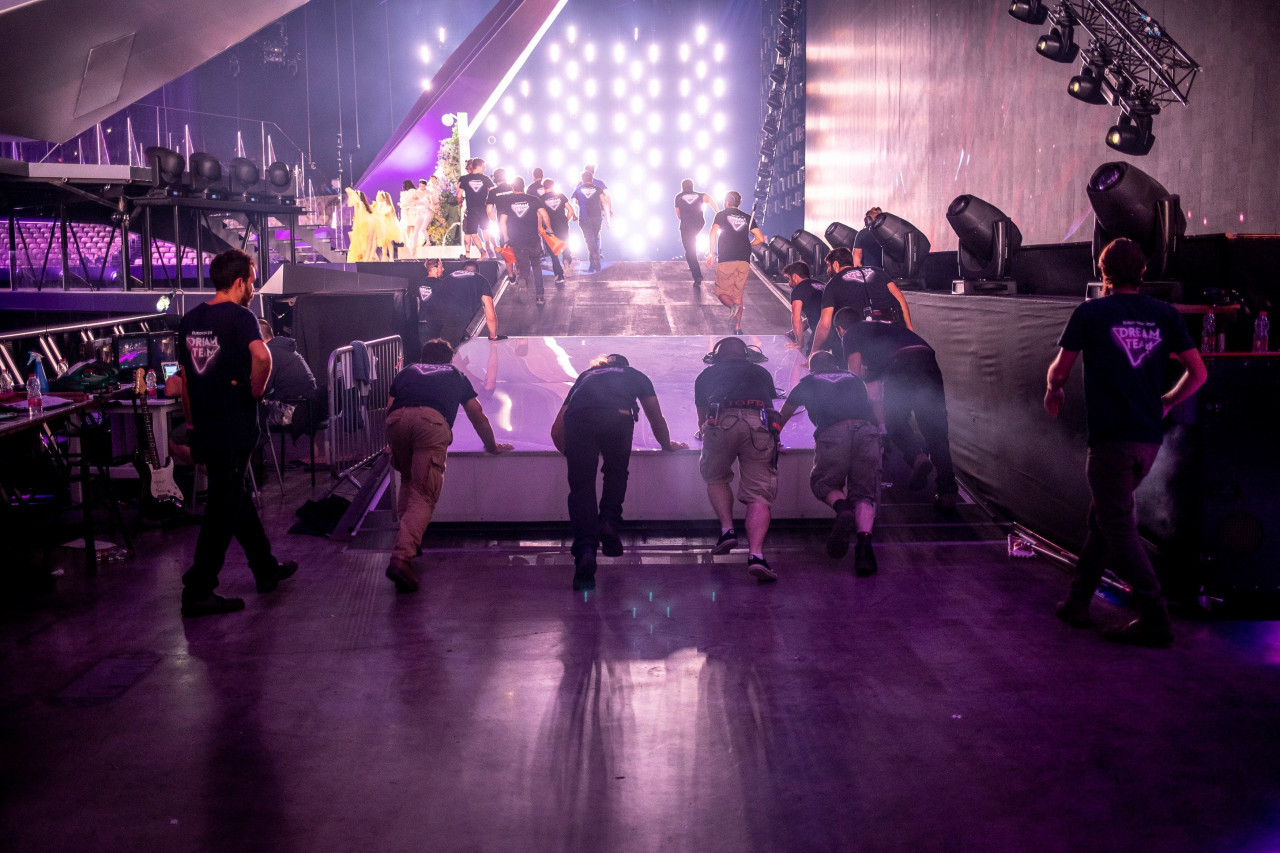 They switch props in the 40 second-long postcard between songs.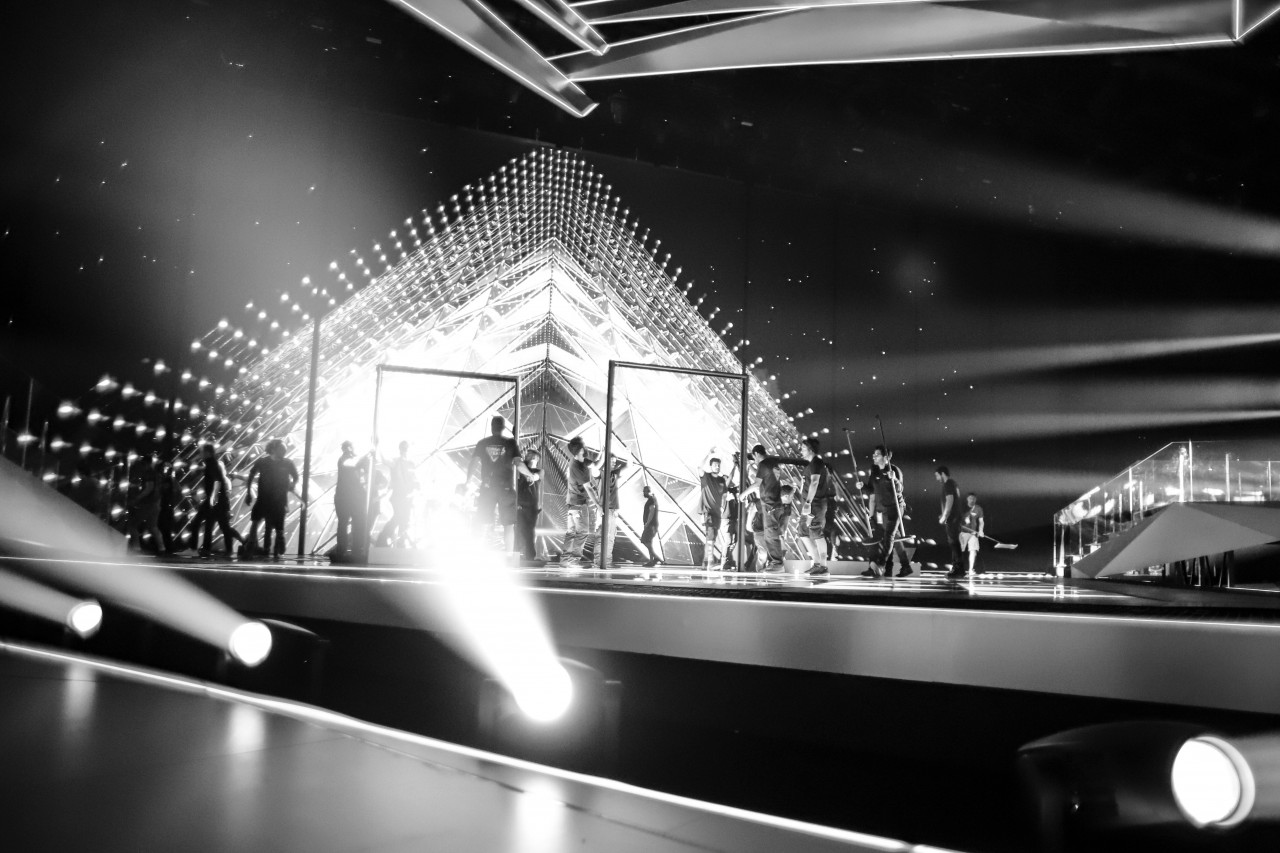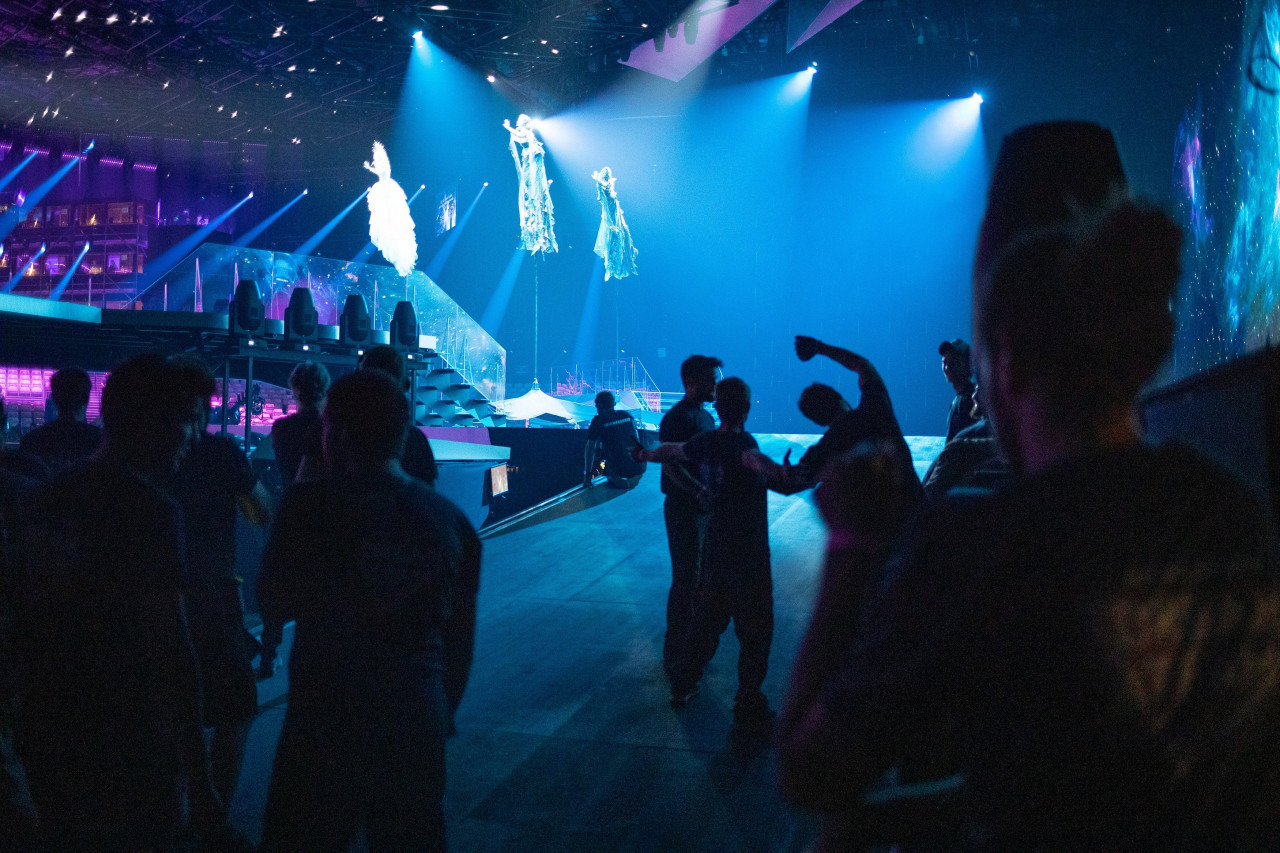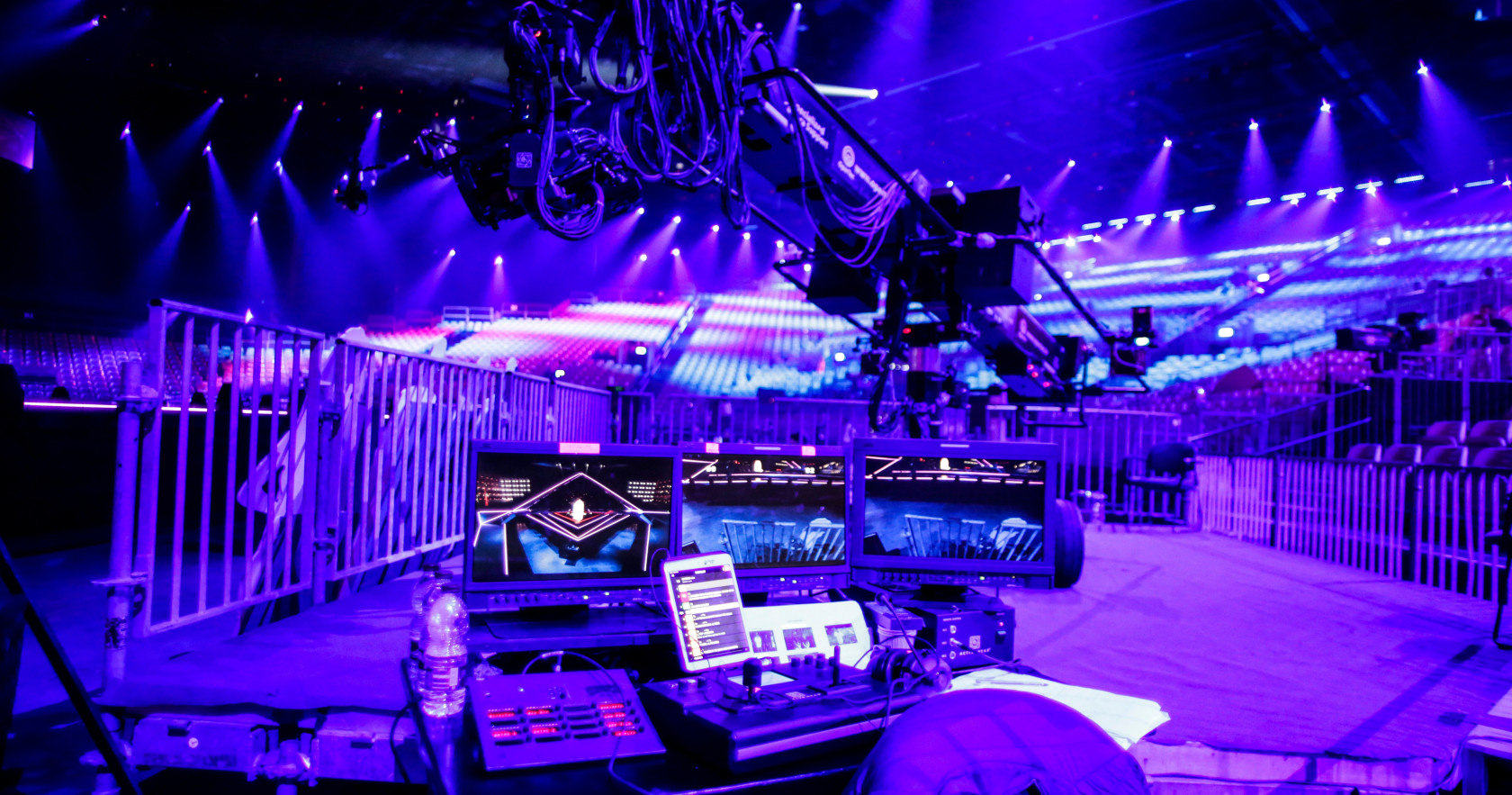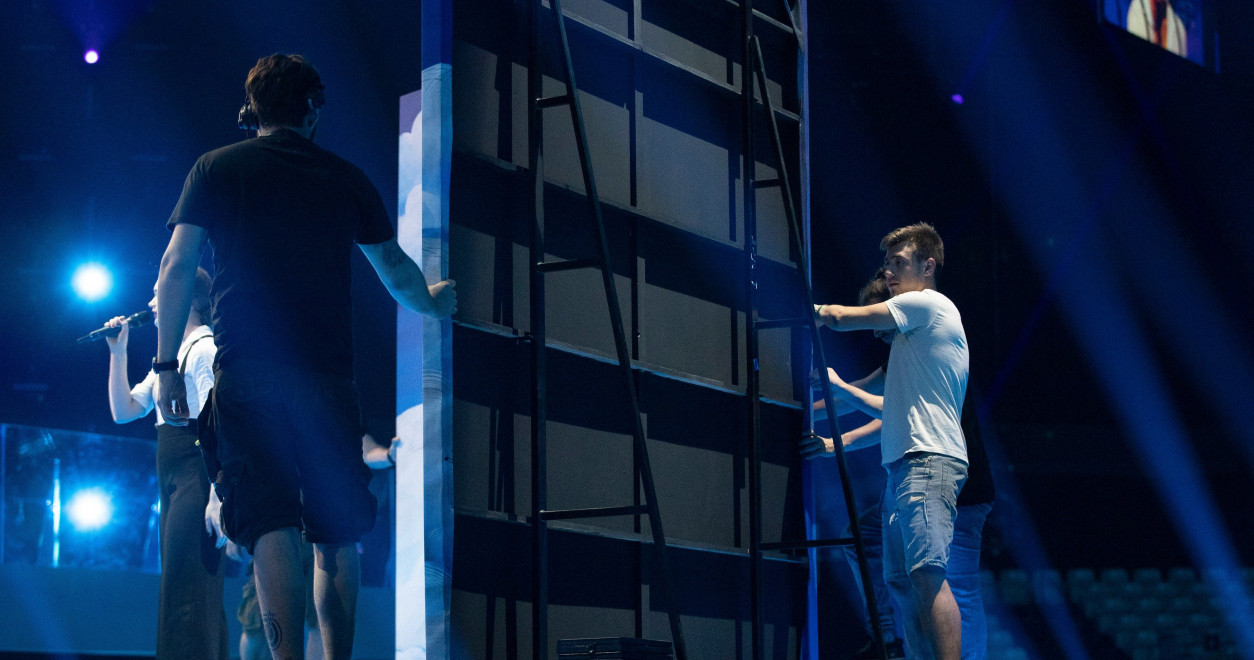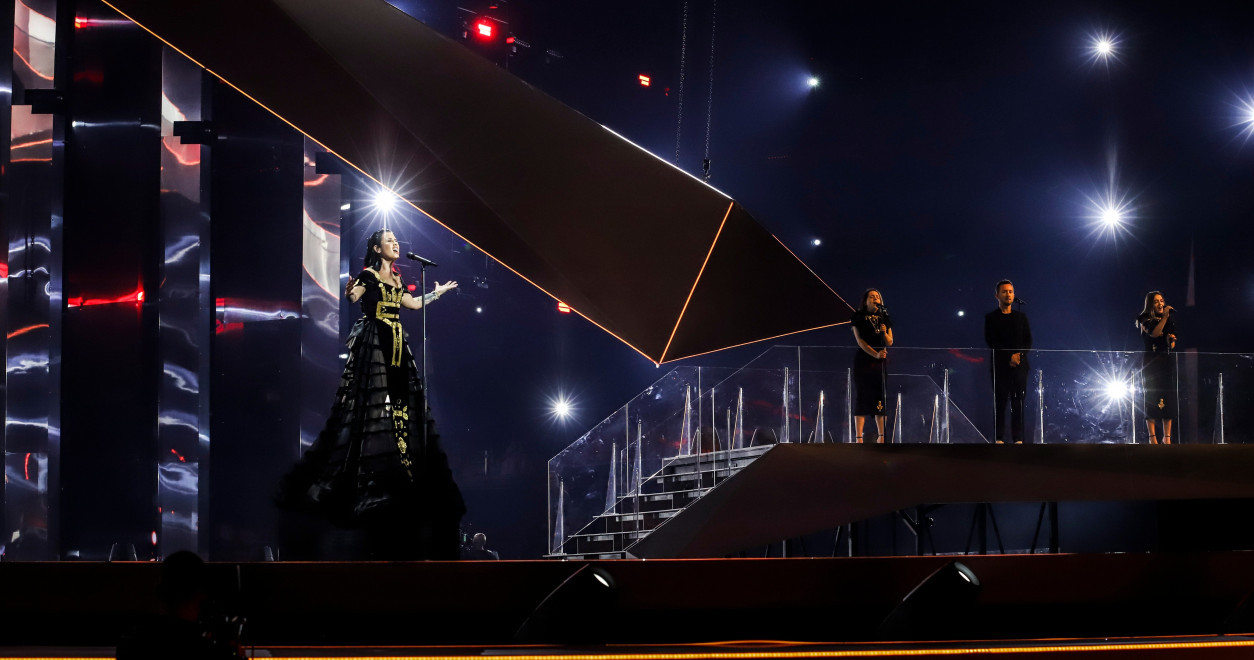 Pyrotechnics and special effects
10 Le Maitre FreezeFog – G300 Heavy fog machines
8 Ultratec Floor Pockets
24 TBF Single Shot Flame Machines
24 Explo GX-2 Flame Machines
20 MagicFX Sparxtar, Spark Machines
18 MagicFX Smoke Jet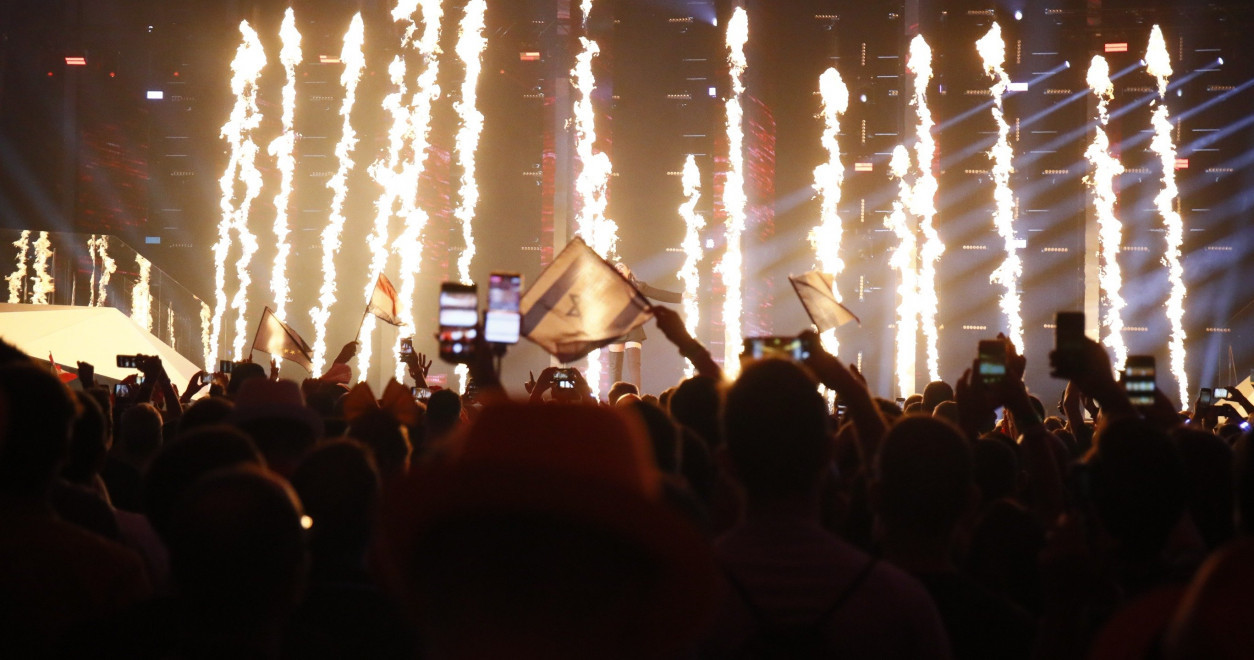 24 pyroracks on stage, 16 ch each.
Waterfall trusses with 40 holders
4 FireCTRL G2 Pyrocontrollers
1 MA Dot2 DMX controller
100 FireCtrl field modules
6 FireCtrl Relay Racks for Flame Units
4 MagicFX Stadium Blaster for Confetti
4 Sigma Confetti Cannons
2 Universal Effects Wind Machine
8 MagicFX Stage Fans
2 Look Solutions Power Tiny smoke machines
Sweden, John Lundvik, Too Late for Love
Huge flat LED luminaire behind the singer John Lundvik.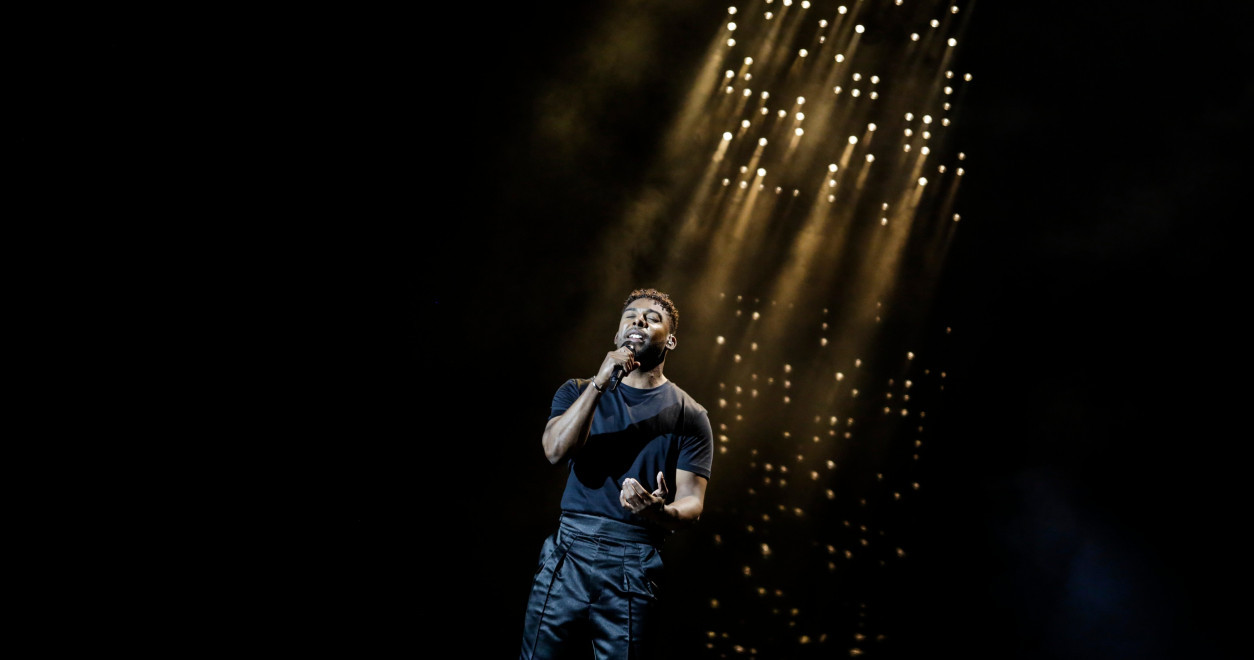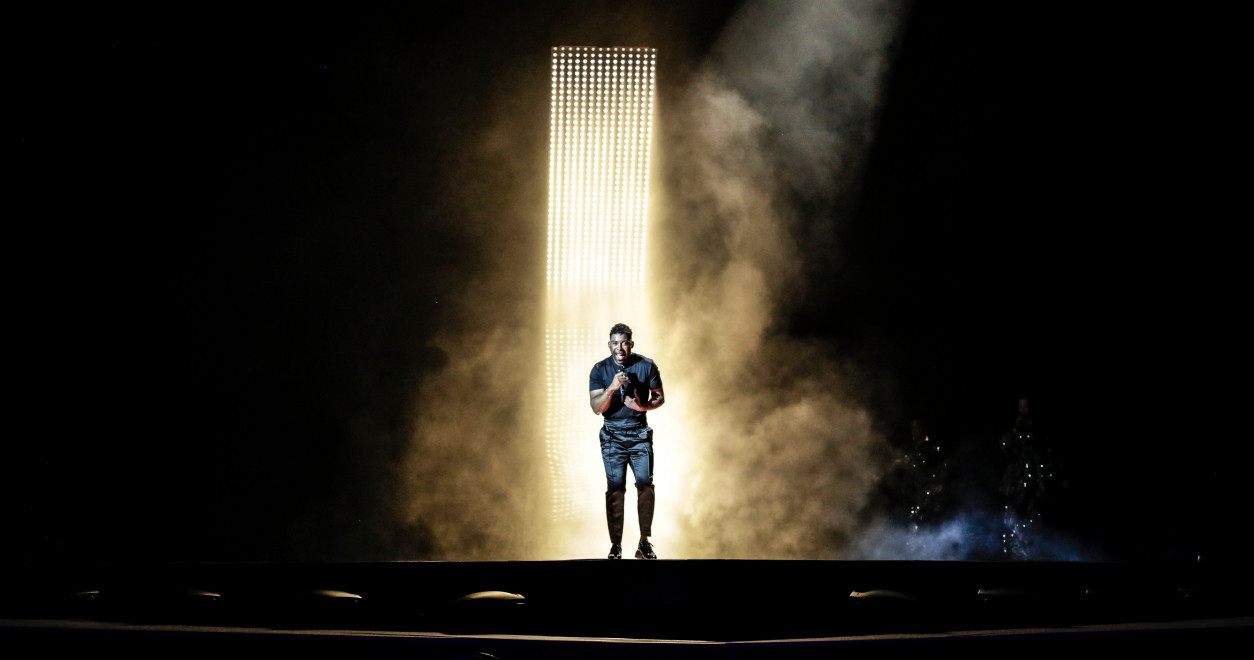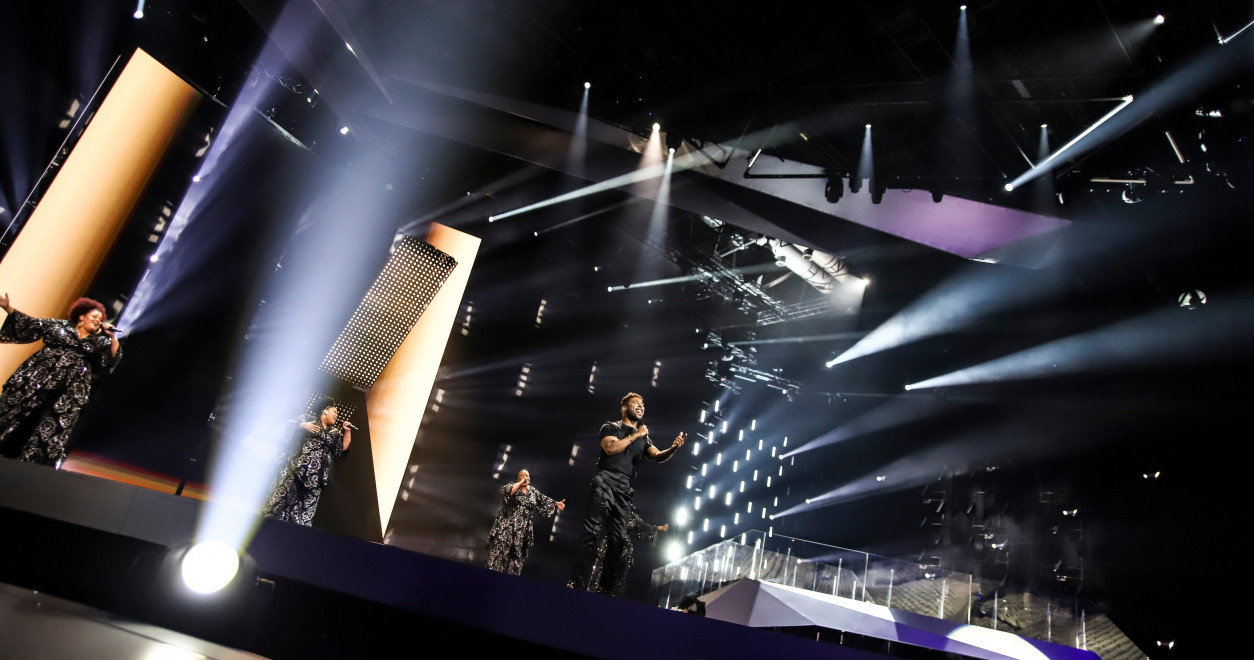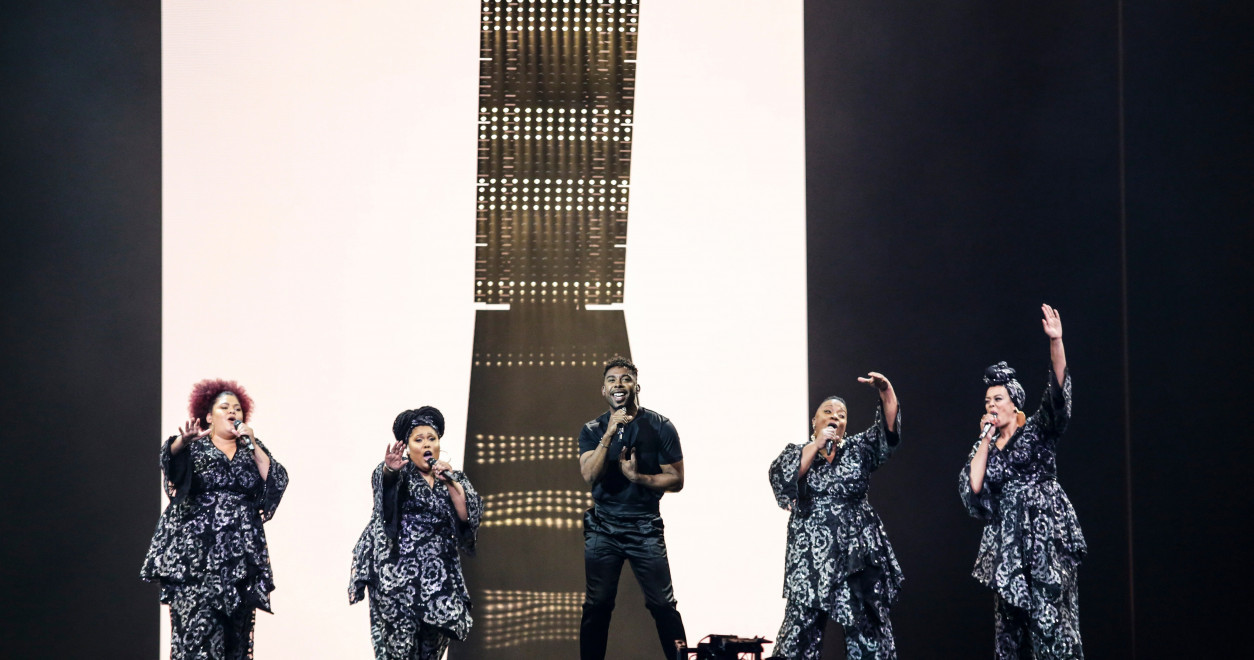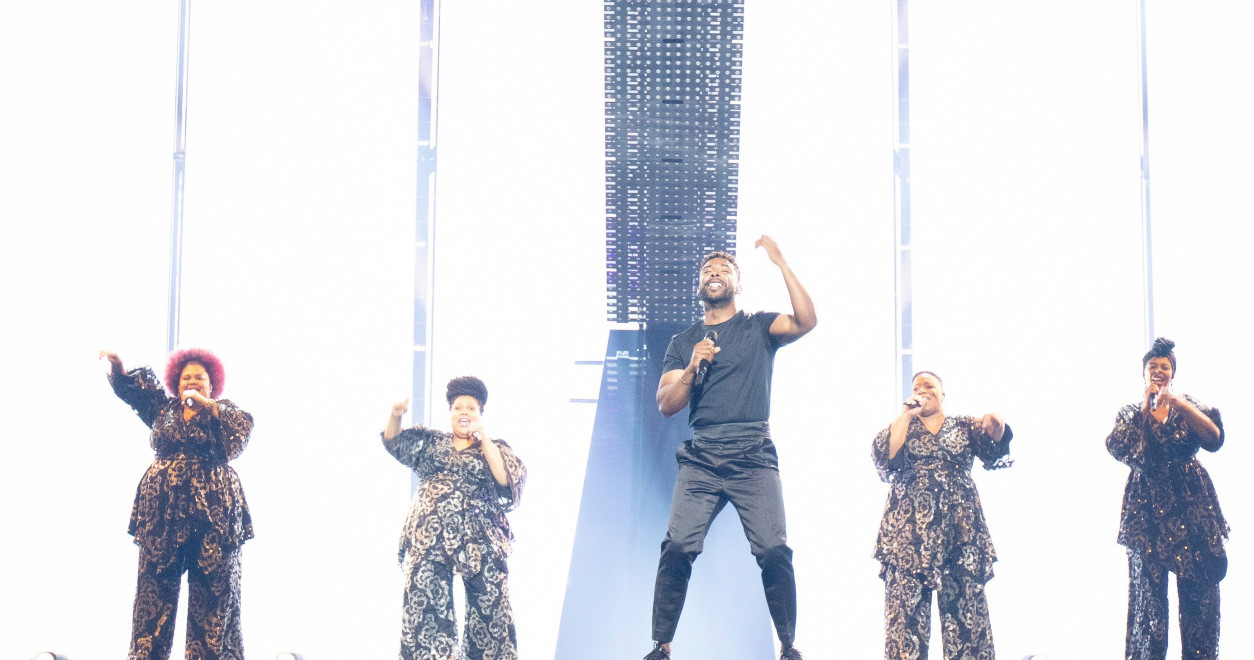 Australia, Kate Miller-Heidke, Zero Gravity
Side and back lighting combines with starry sky pictures on the LED screen.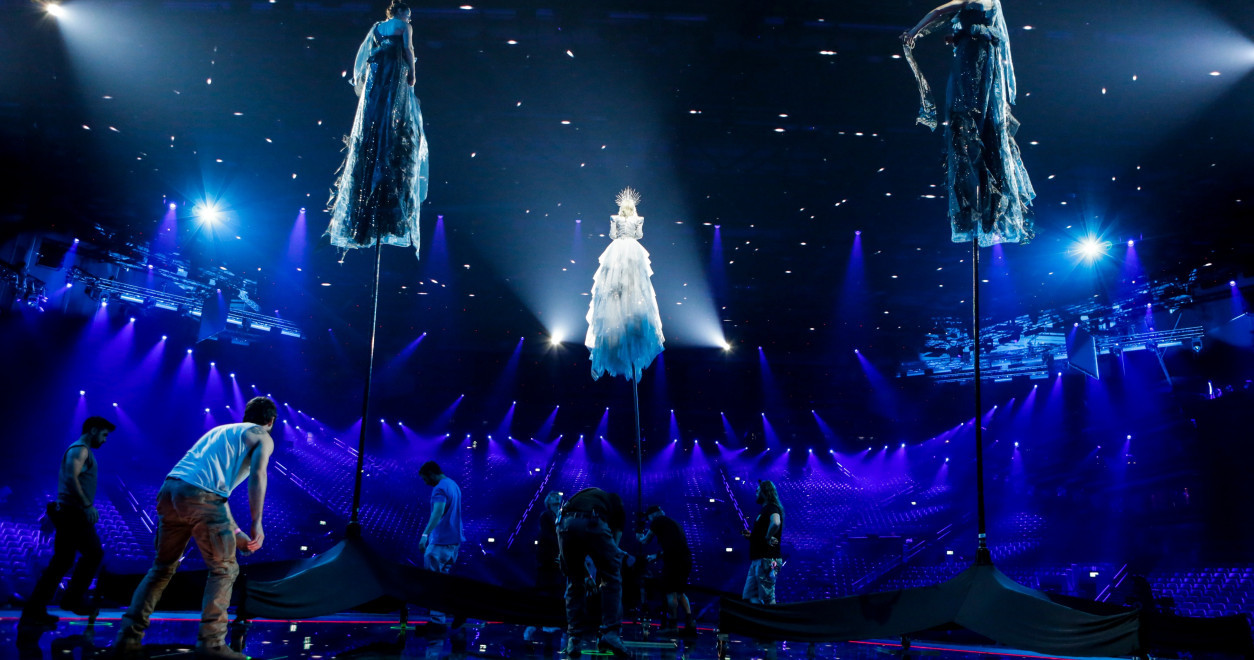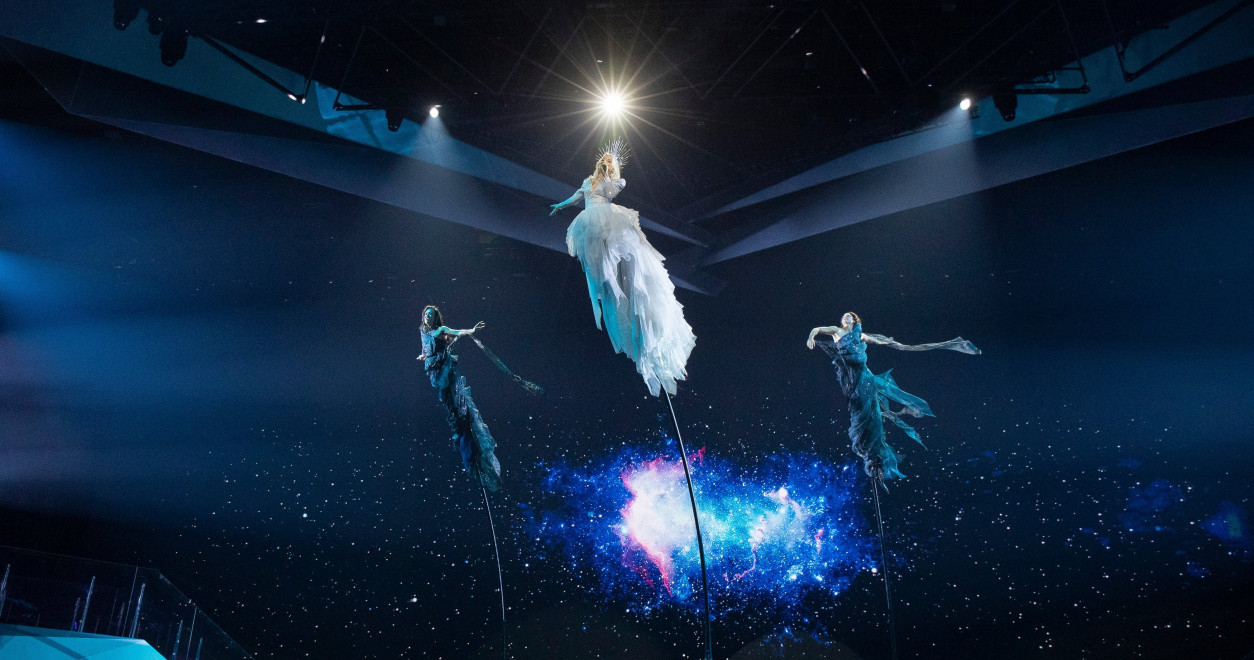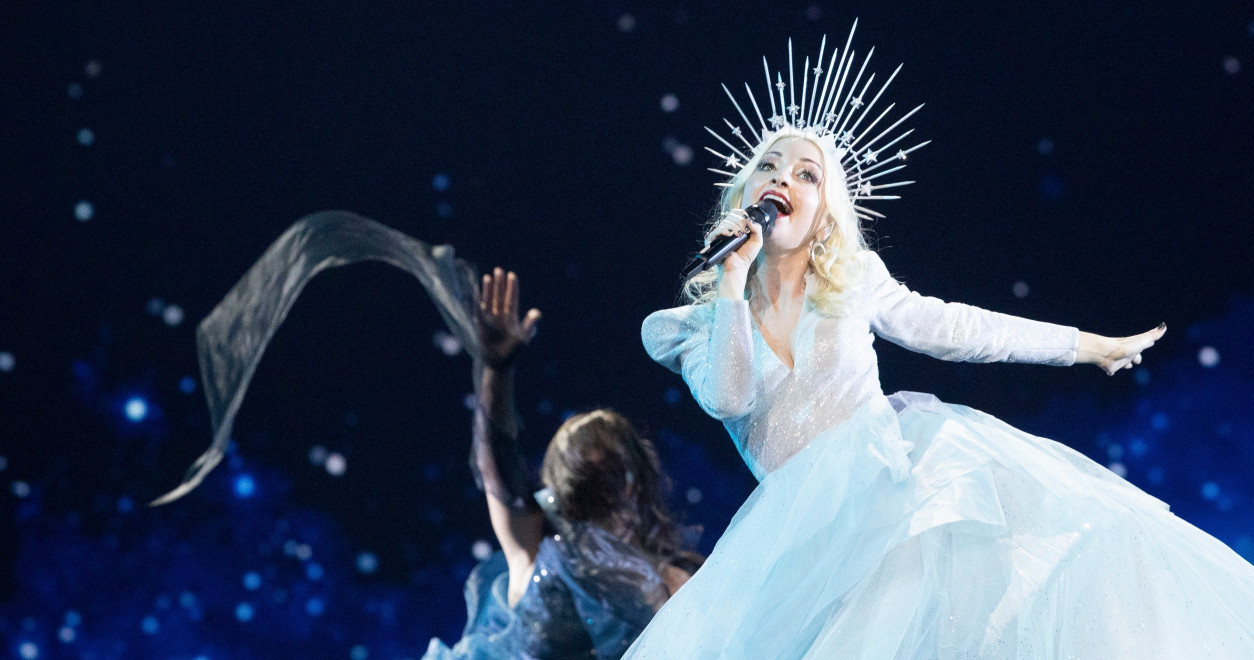 Pays Bas, Duncan Laurence, Arcade, the winner
Laser ceiling on the fog interfere by one suspended globe light.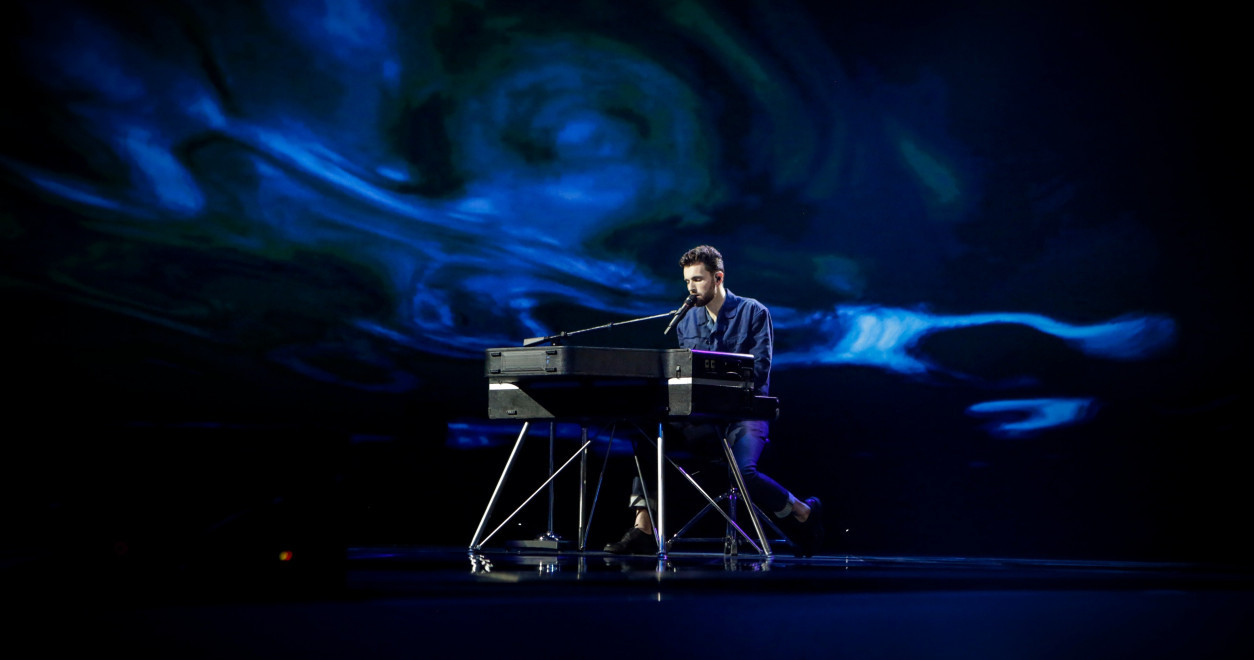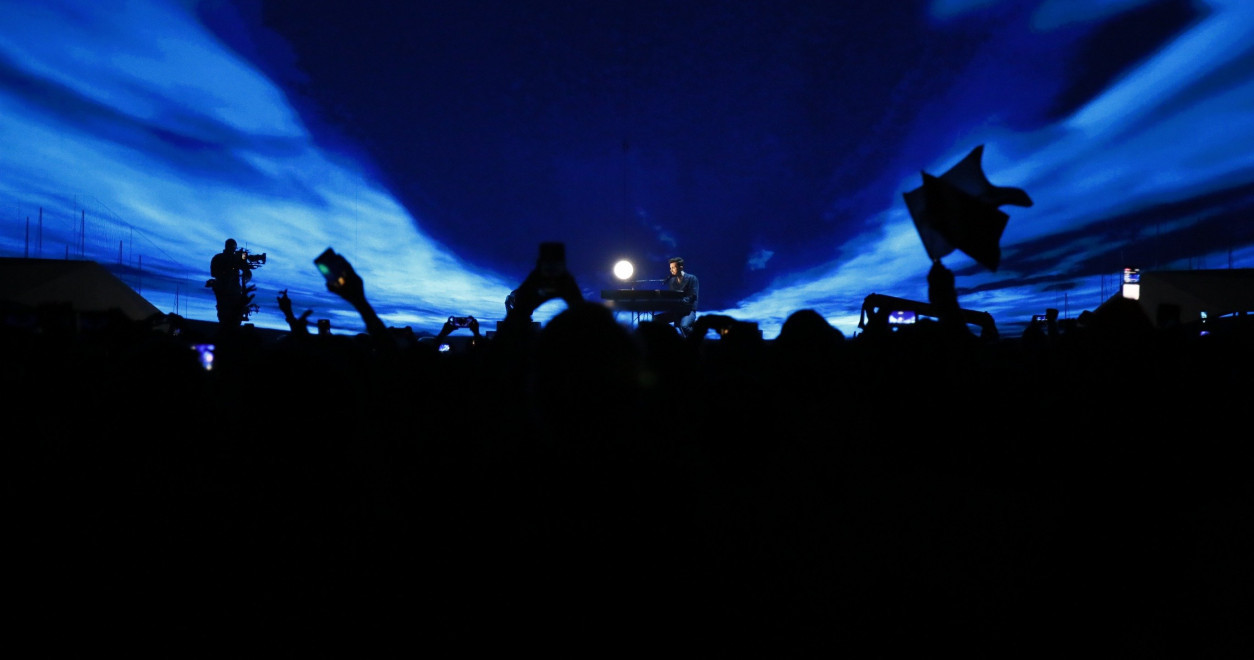 Blue back lighting and white side light on the singer Duncan Laurence.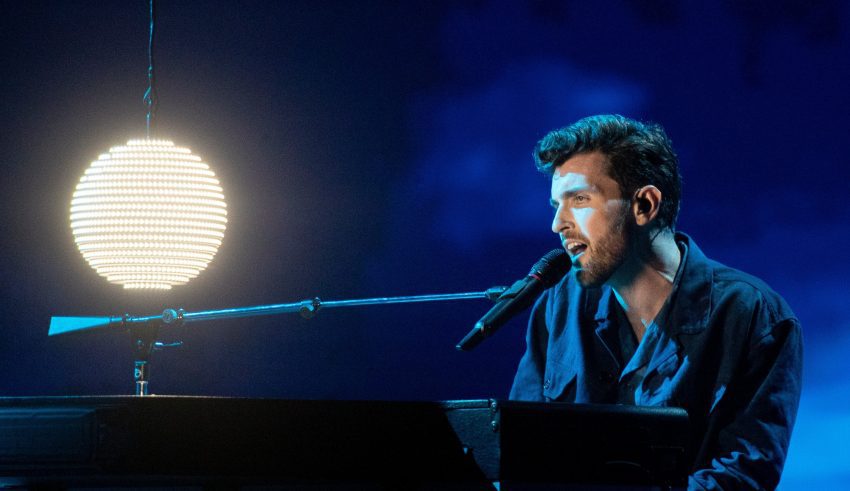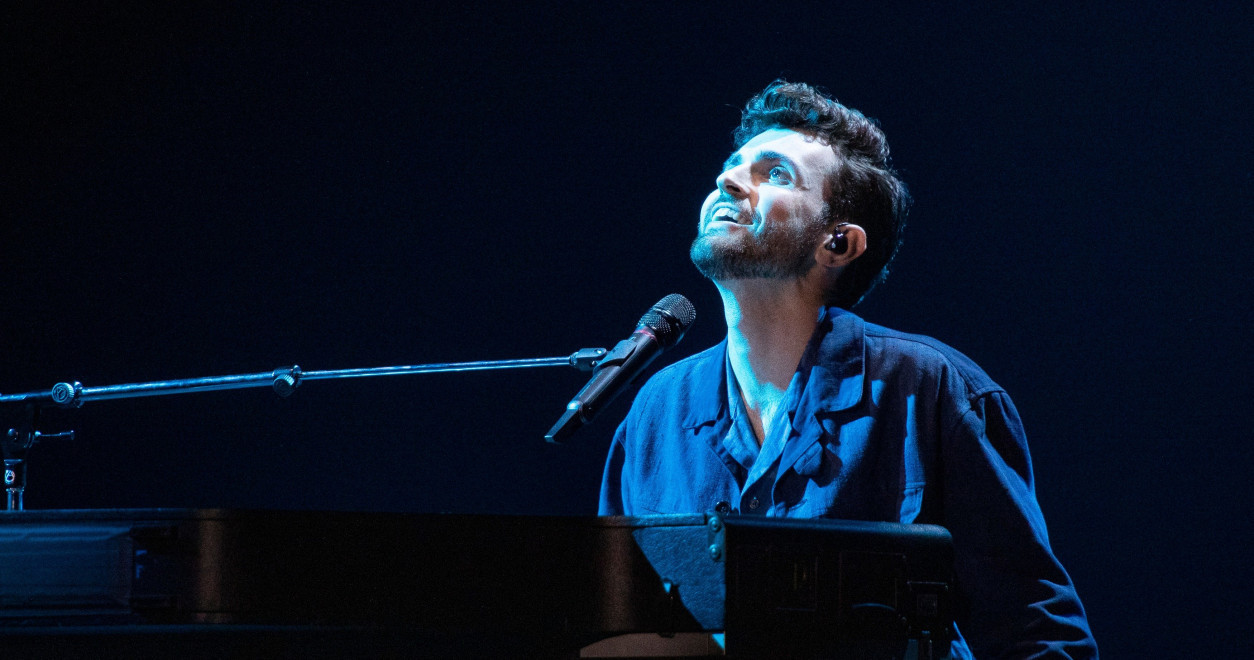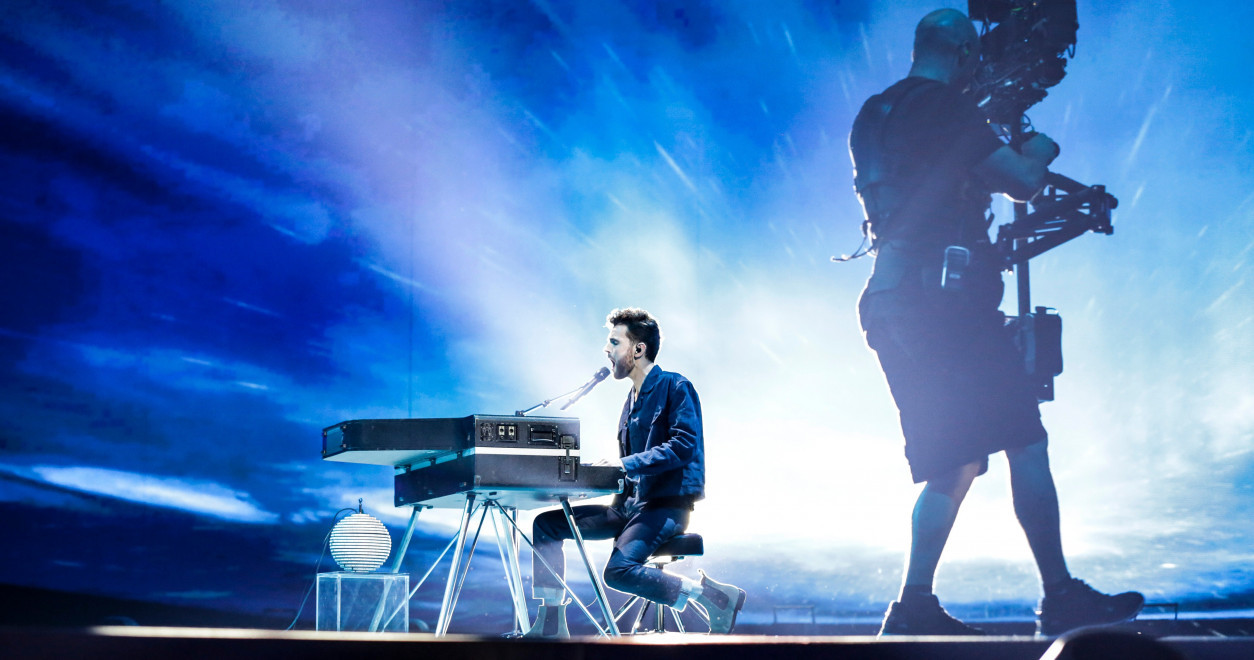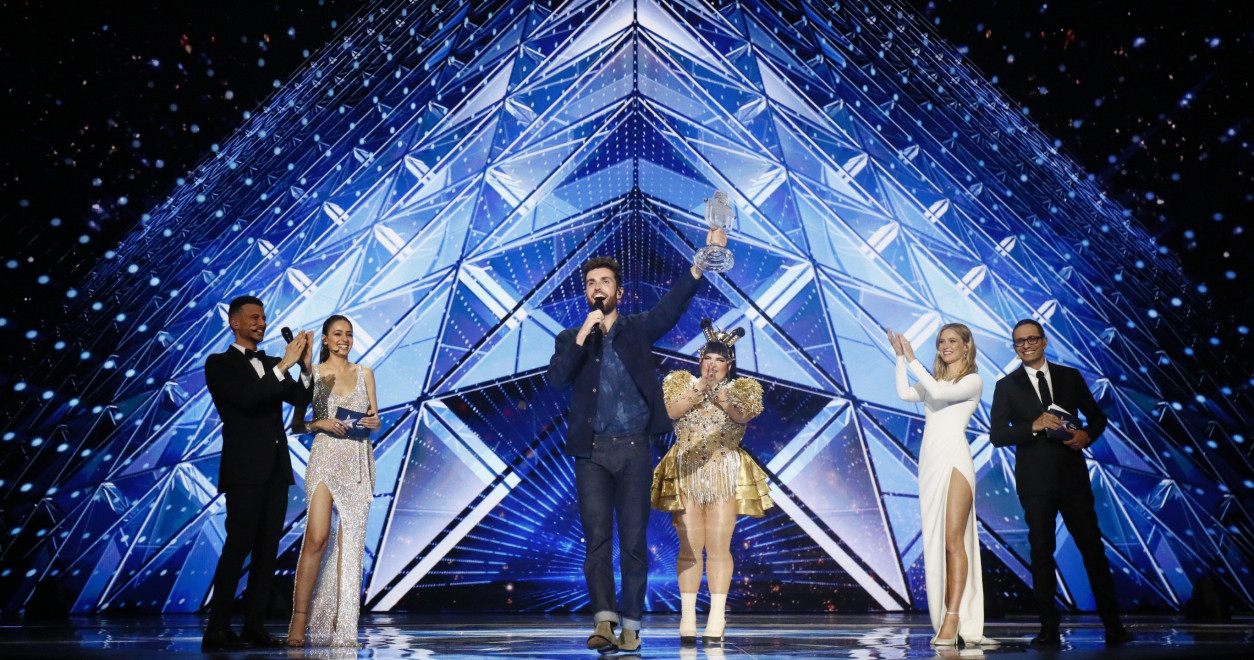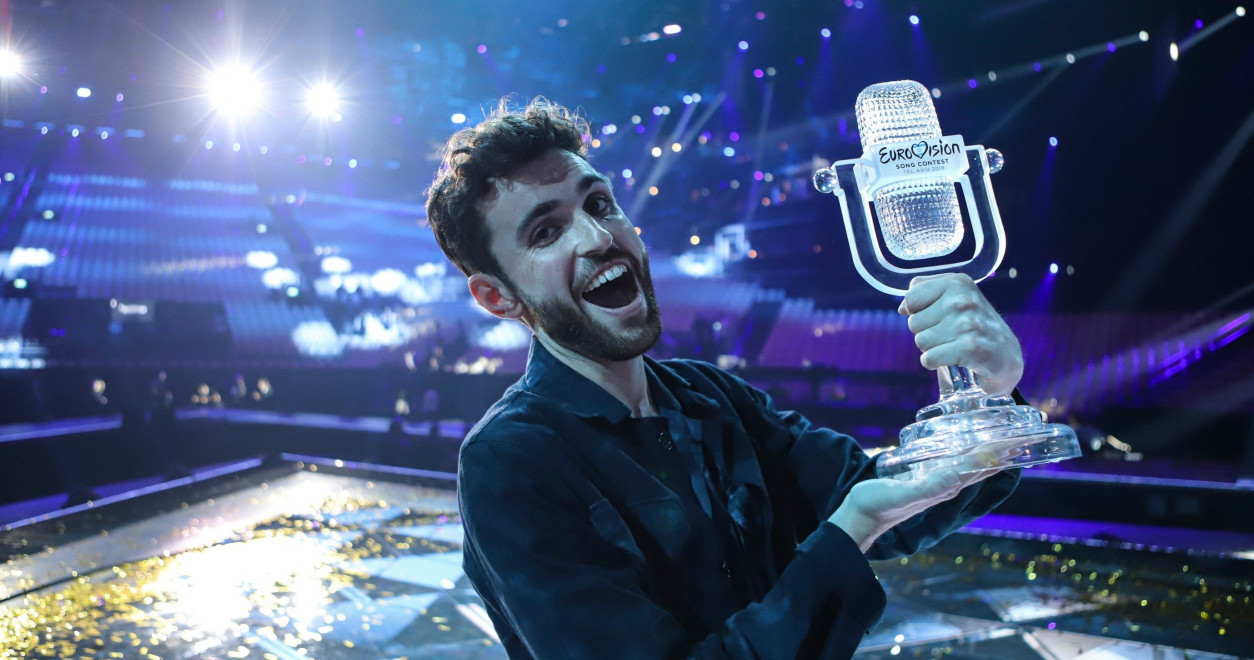 Impressive performances, Eurovision 2019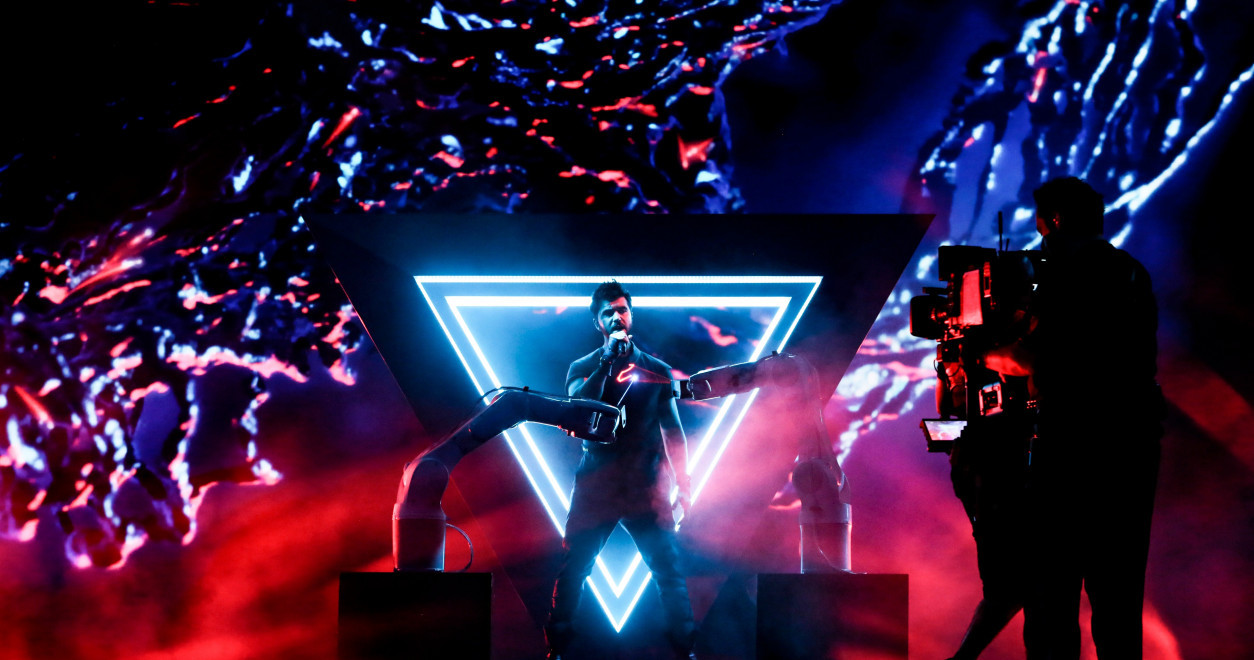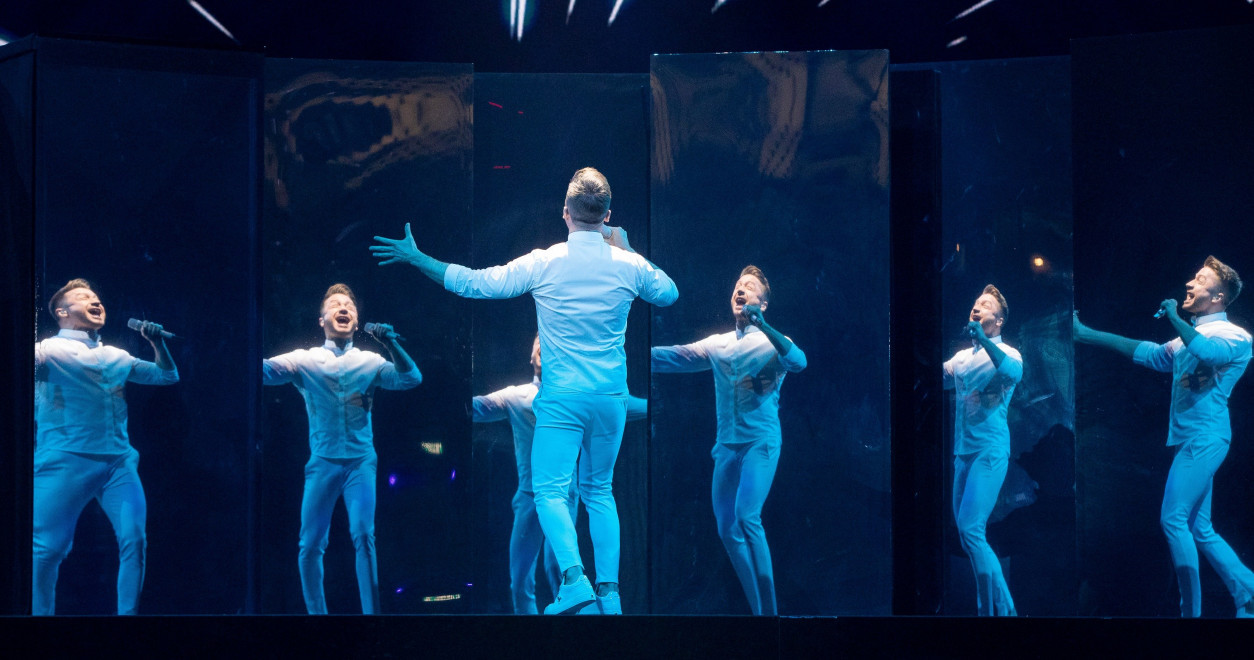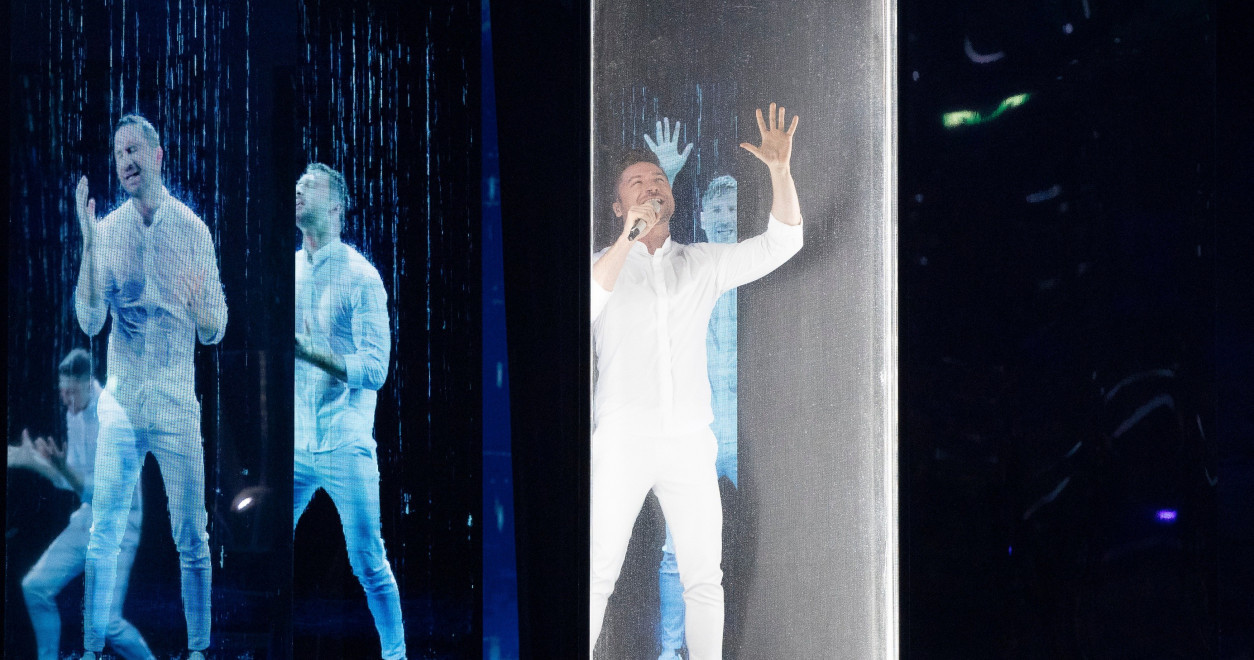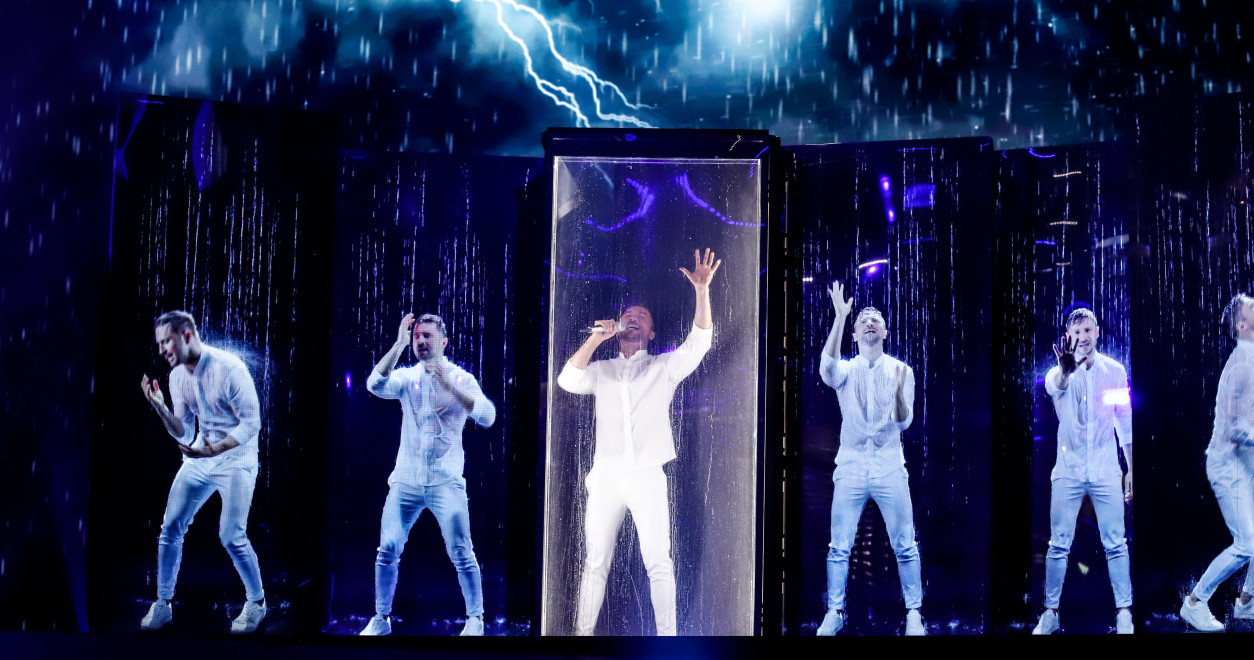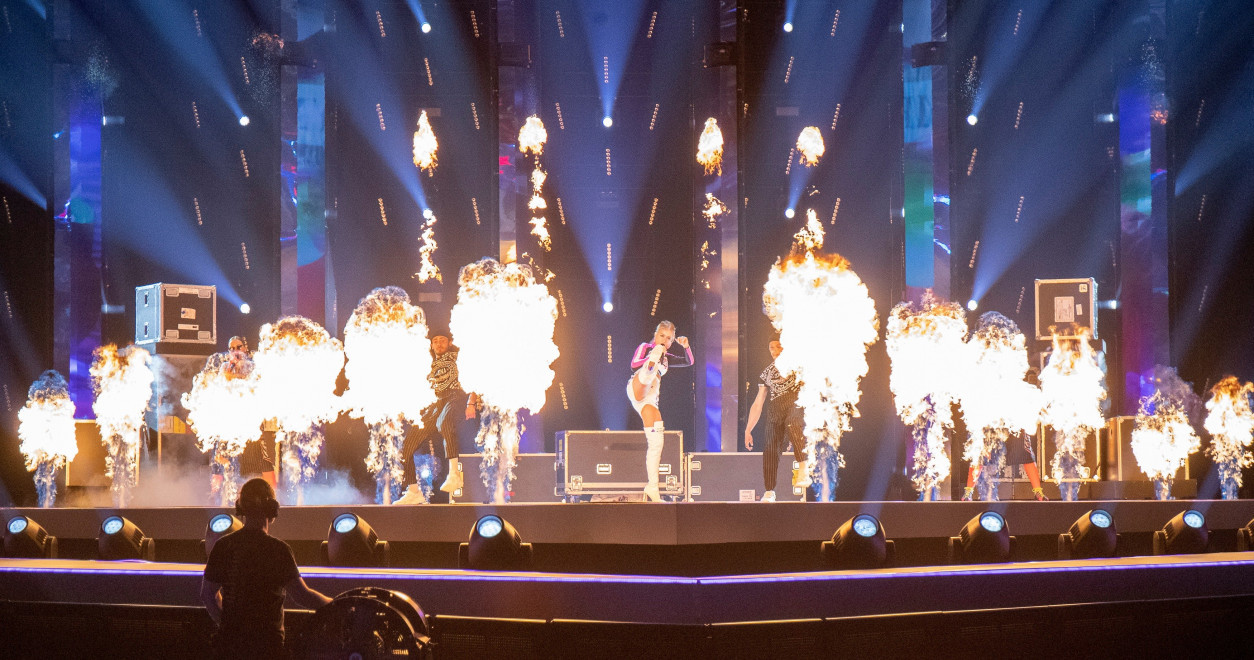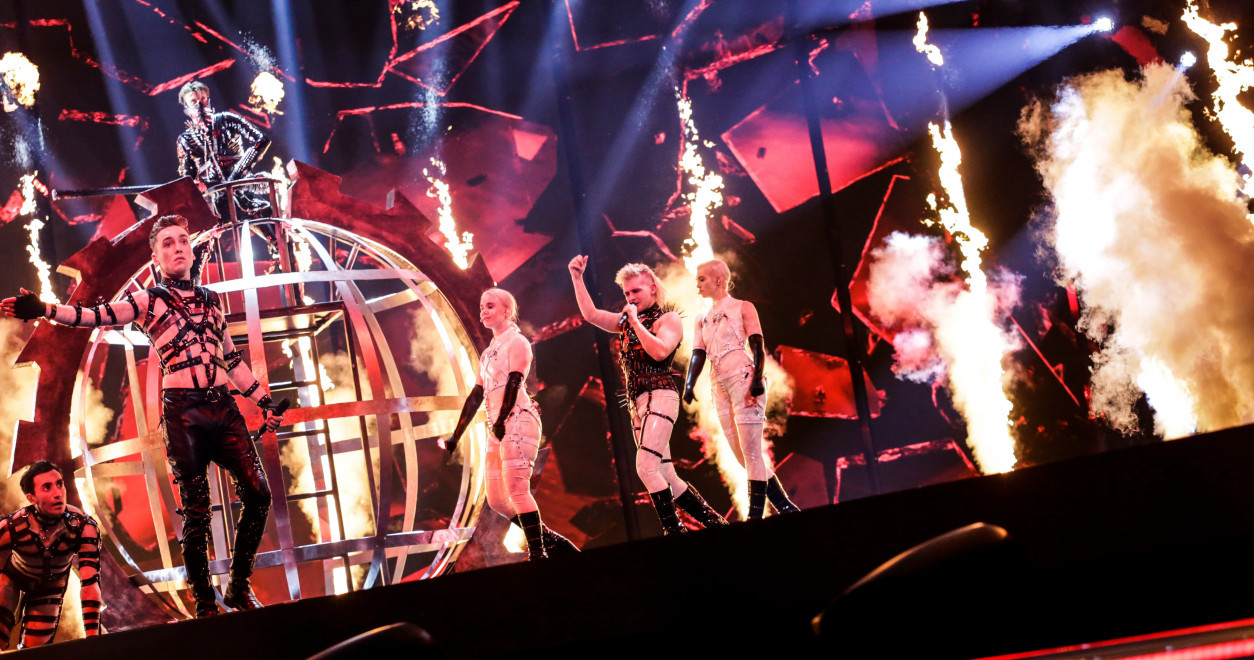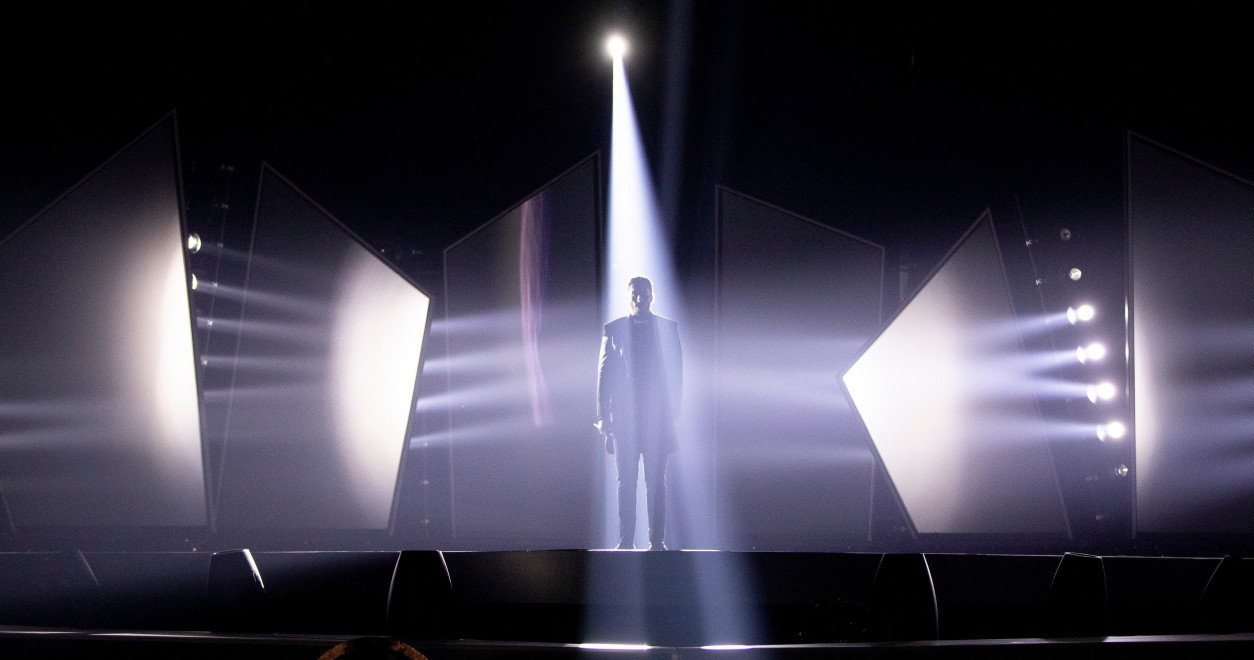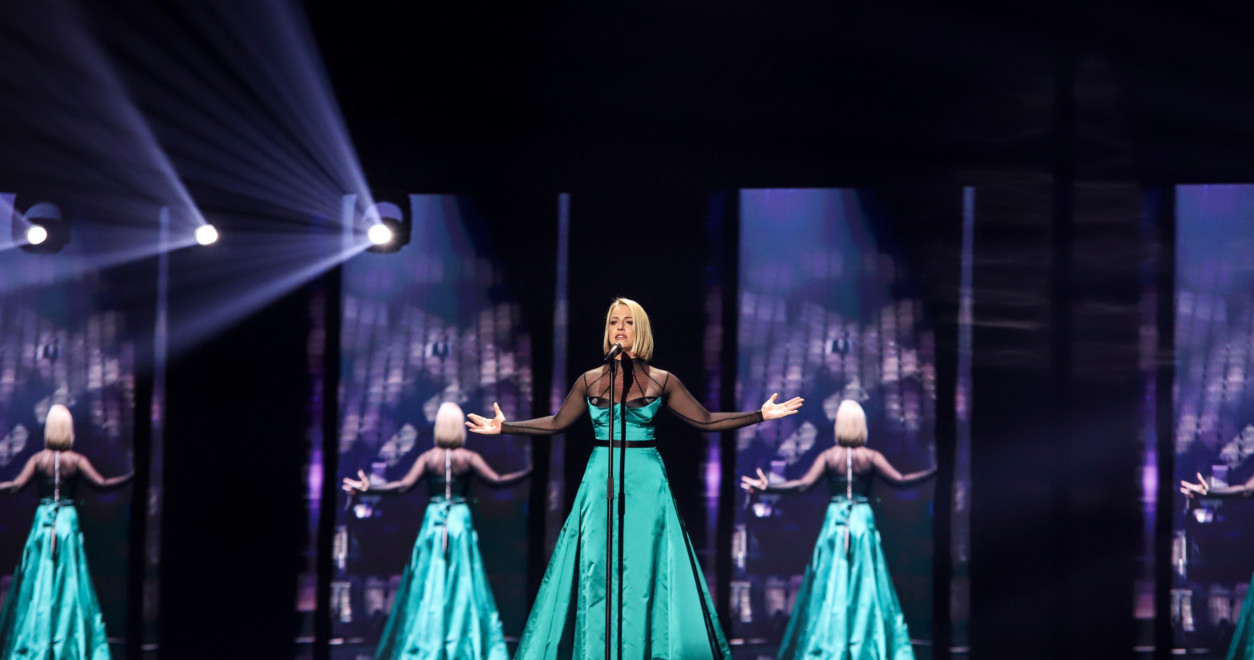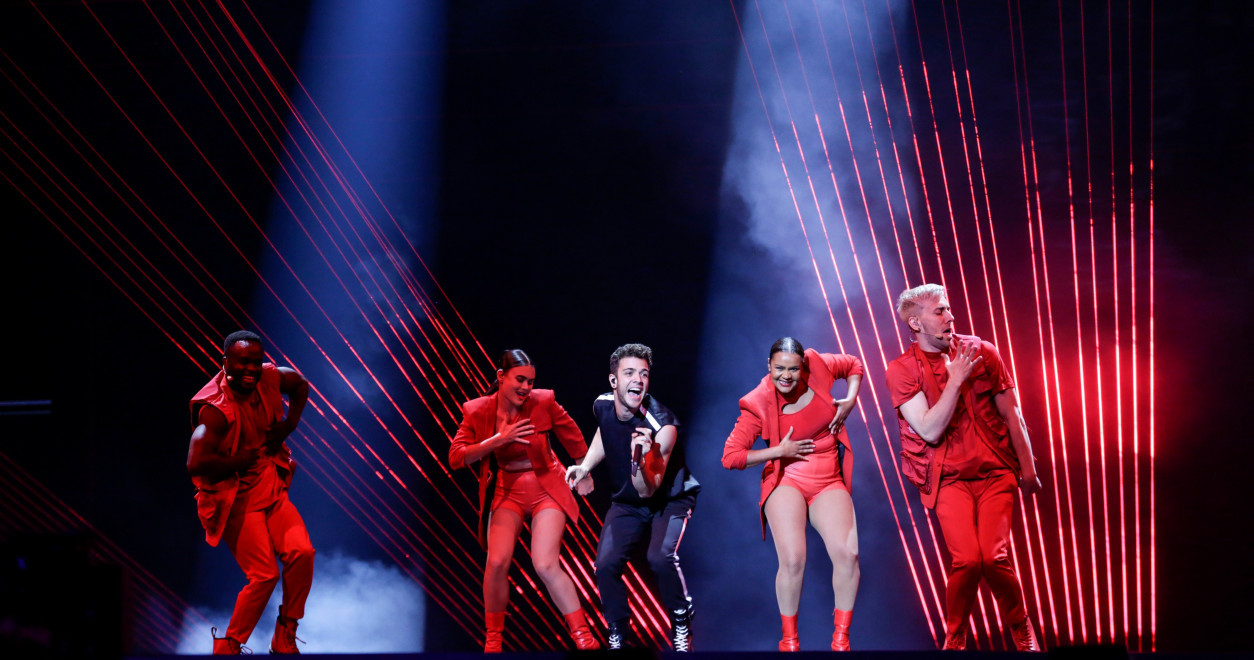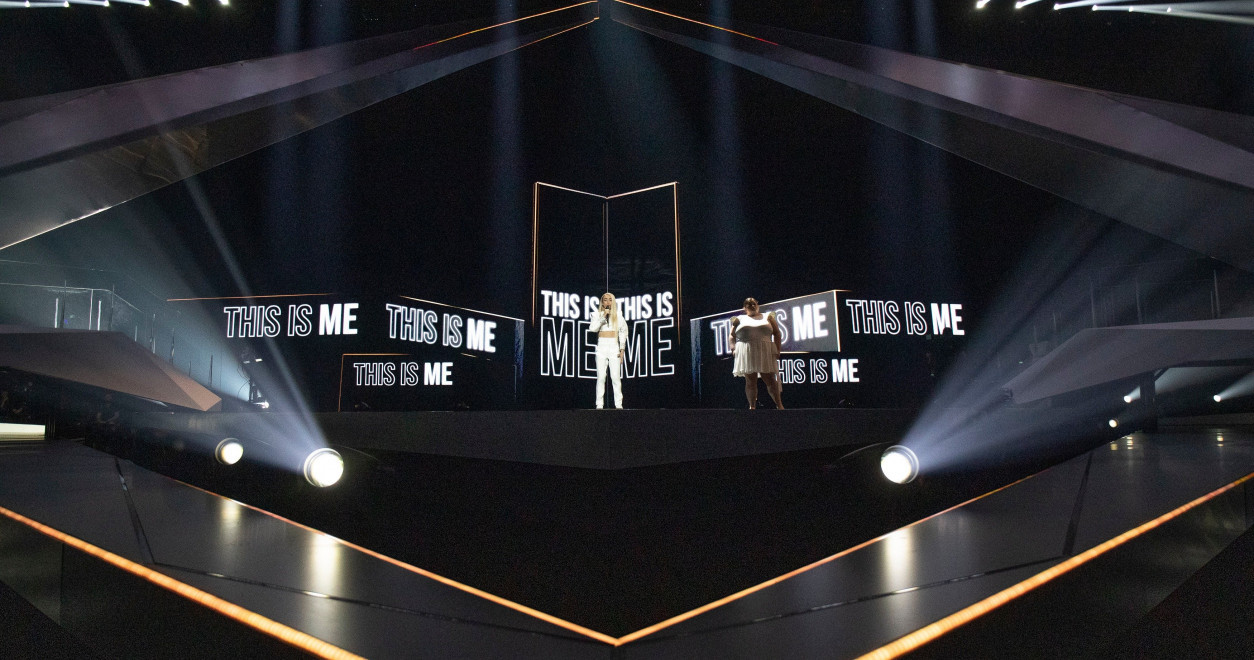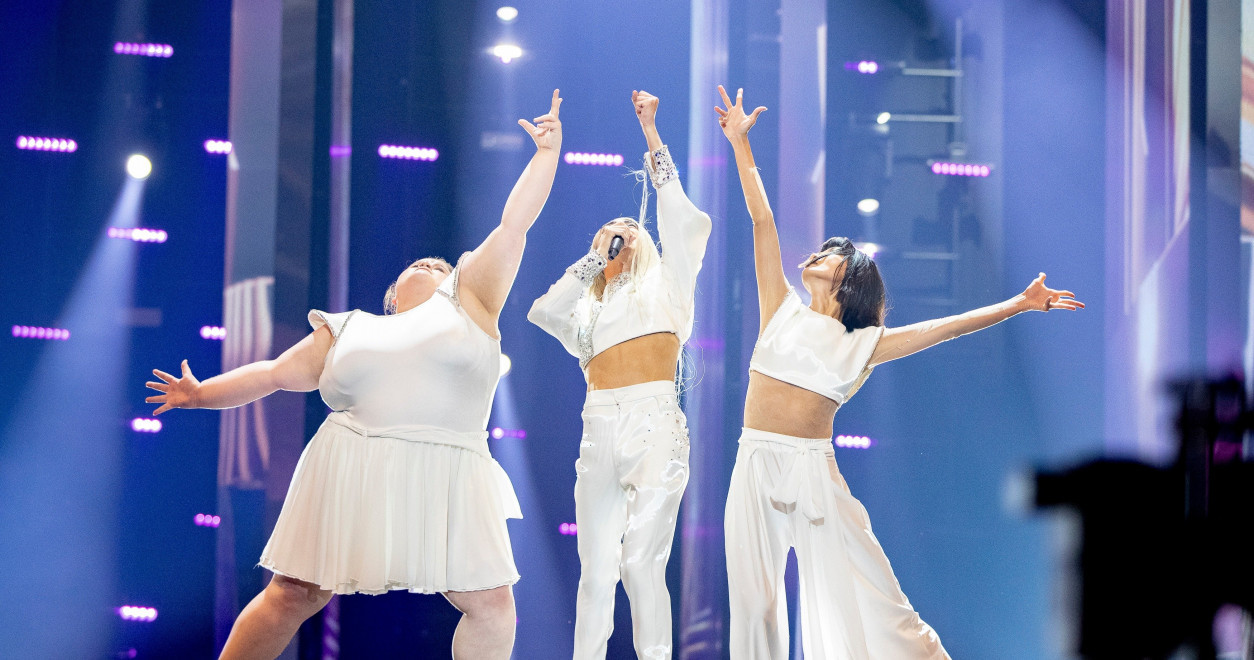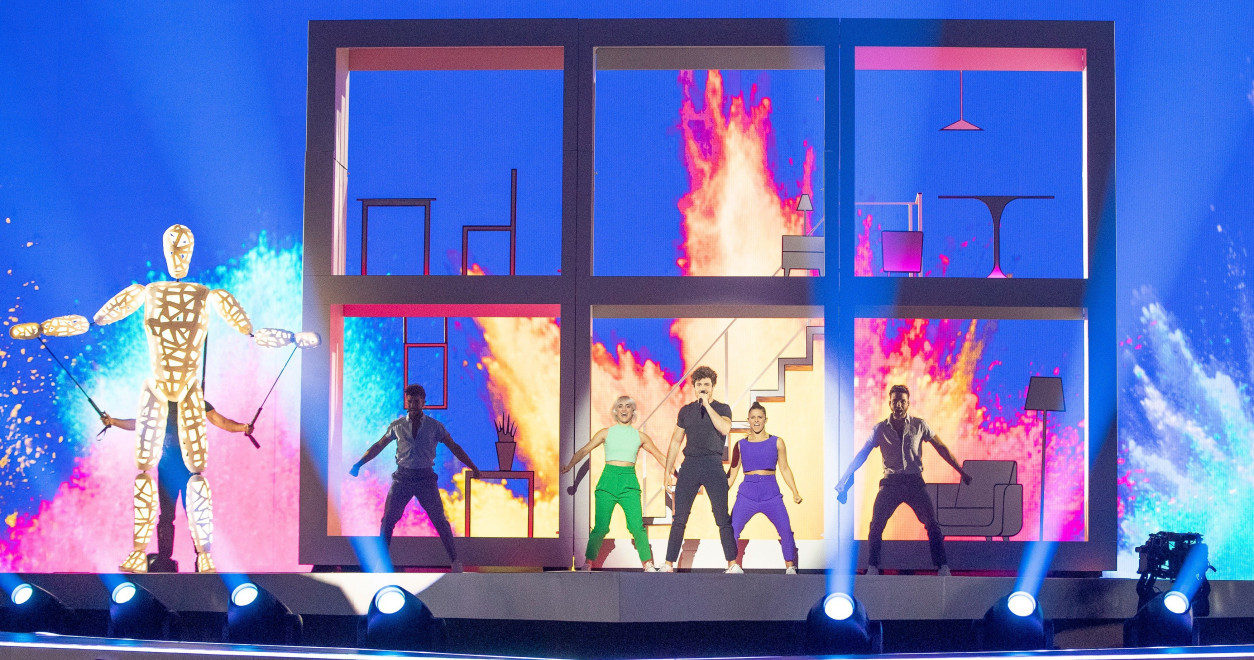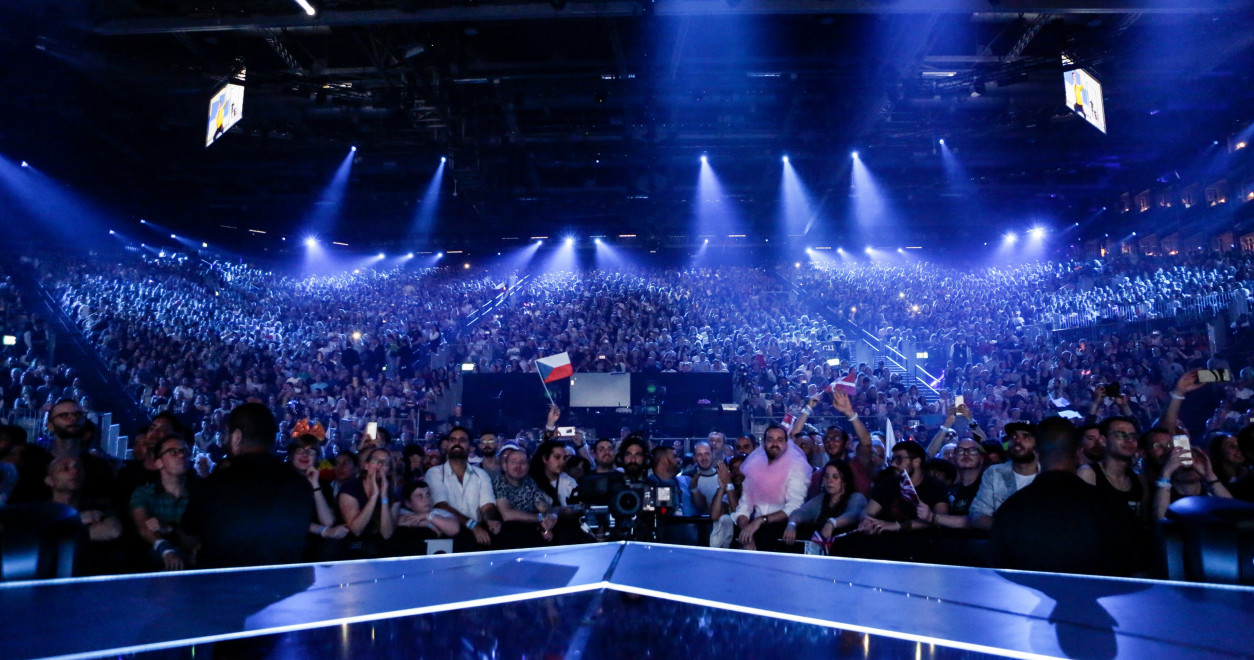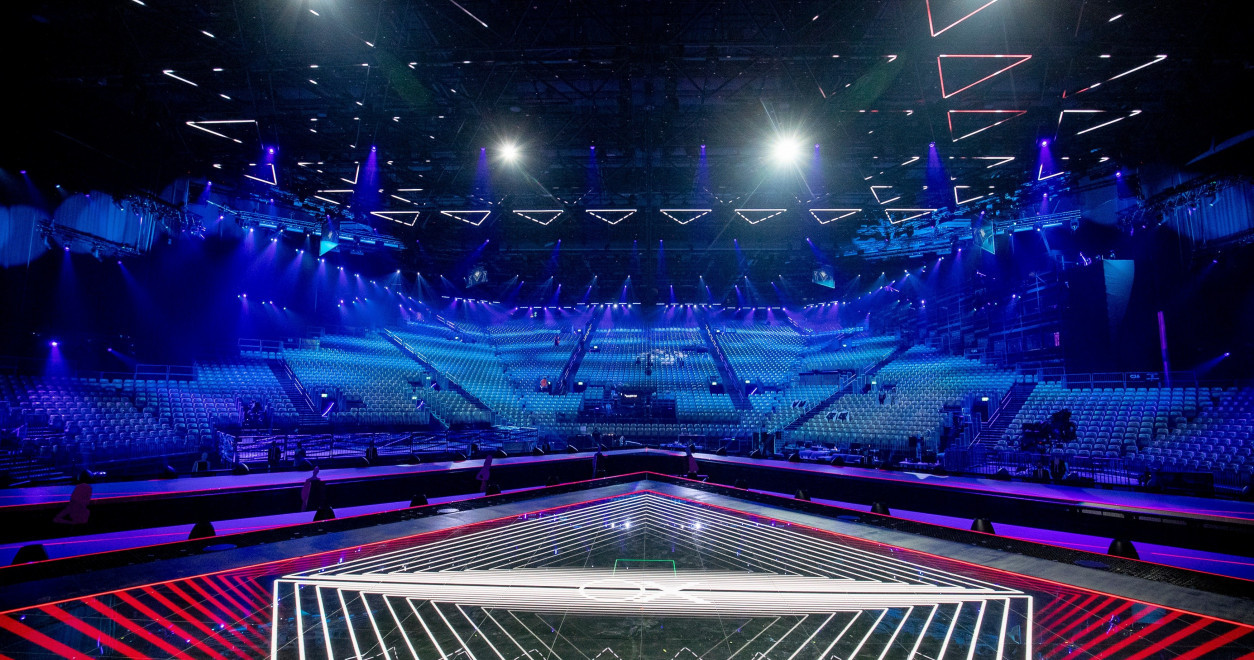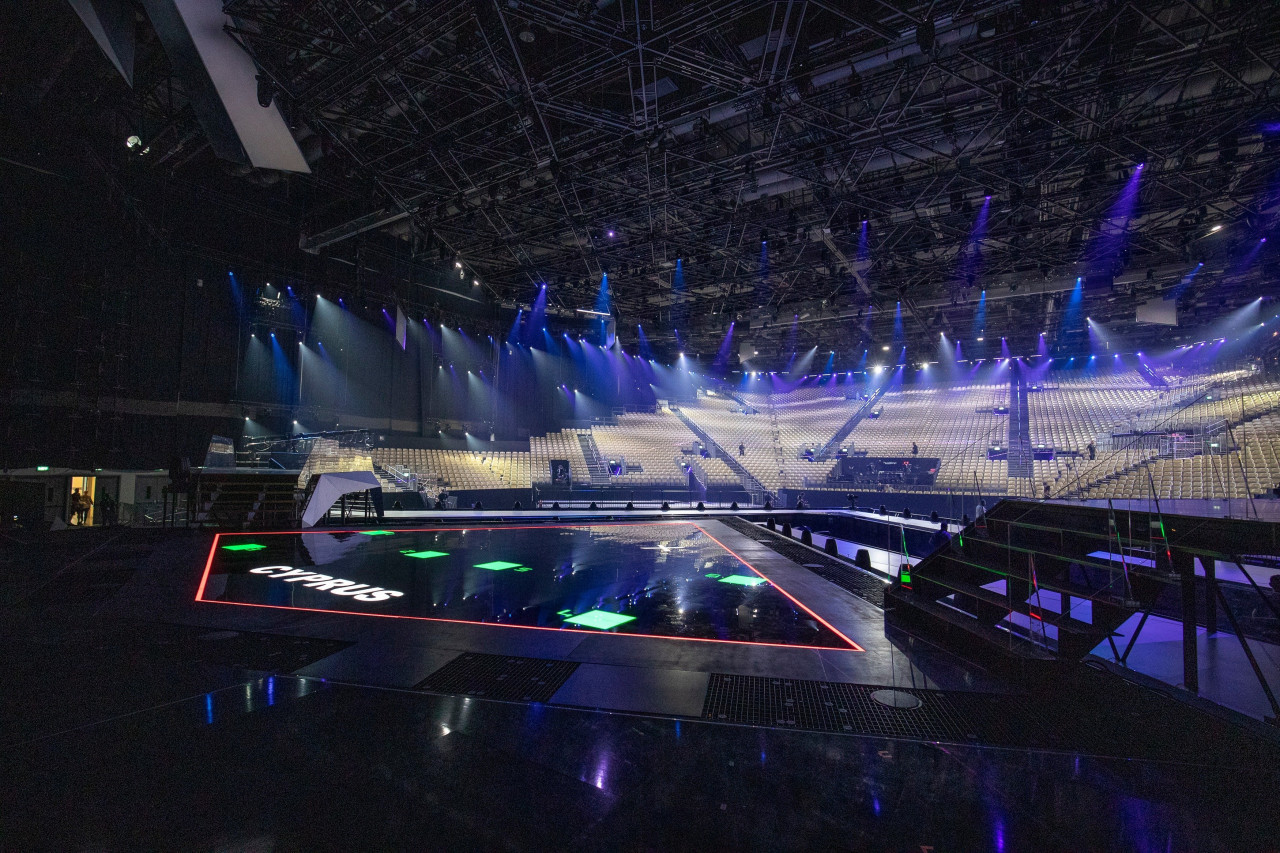 En savoir plus
Poursuivez votre recherche